If you have roof windows or skylights, you know how important having blinds can be. These windows are great at bringing in natural light and brightening up attic spaces and loft rooms. But they can also make these rooms hot, particularly if they get afternoon sun. Plus, these lights can let in artificial light from streetlights and nearby buildings once the sun dips behind the horizon. By mounting Velux blinds to your skylights, you'll have better control over how light enters your home.
Here, we offer a step-by-step guide to fitting Velux blinds. You'll learn how to measure before ordering your blinds to ensure a perfect fit. We'll also offer handy tips on how to get the blinds mounted and give you resources you can use if you get stuck and need some help.
What Are Velux Blinds?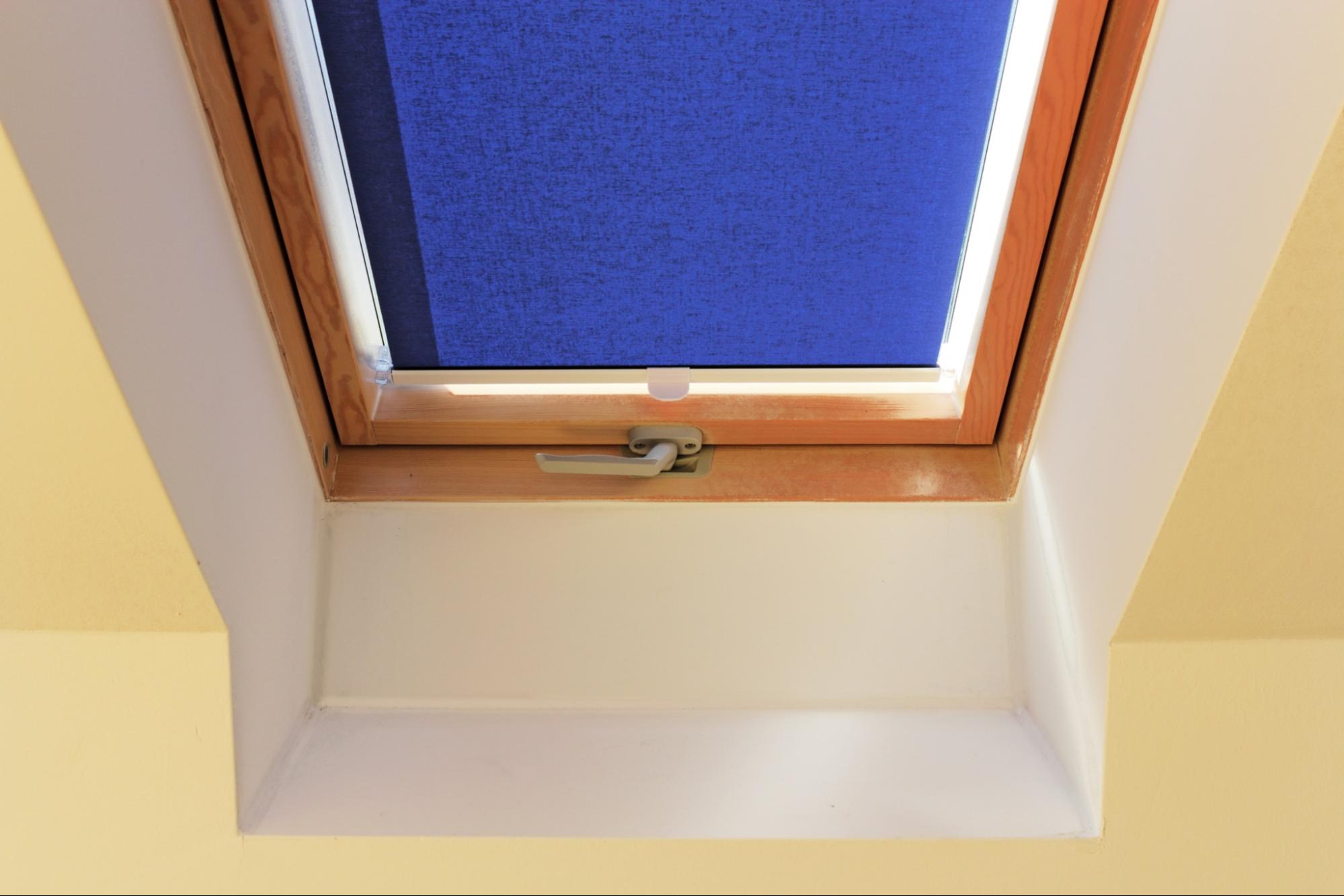 Velux is one of the biggest names in skylight manufacturing. Their products are revolutionary and their skylight windows are high-quality and offer a range of features. Velux blinds are window coverings that are designed to fit the range of skylight windows. You can find Velux blinds directly from the company as well as other companies including Make My Blinds.
There are several different Velux blind styles including Velux roller blinds, Velux venetian blinds, Velux energy blinds, Velux awning blinds and Velux blackout blinds. There are also universal blinds like our Velux skylight blinds that fit almost any Velux-coded window. You'll find both electrically operated flat roof window blinds as well as manual styles raised via corded mechanisms.
As with most window blinds, there are hundreds of options when it comes to style. Velux blinds come in various fabrics and materials including anti-heat and thermal varieties. These are an excellent choice if your roof windows bring in a lot of light and you want to control the indoor climate in your home. There are also blackout roller blinds for Velux windows that can help keep artificial light out at night when you want to create a dark and relaxing environment.
Regardless of the style you choose, the process for fitting Velux blinds is basically the same. Read on to learn more about measuring and fitting Velux blinds.
Fitting Velux Blinds: How to Measure
Getting the perfect fit has never been easier thanks to our measuring and fitting guides. Just select the style of blind — like a roller blind, roman blind or venetian blind — and you'll get easy-to-follow instructions on how to measure for each blind. For your Velux blinds, use our skylight window measuring guide.
The first thing you need to do when measuring for fitting Velux blinds is find the code of your skylight window. For Velux windows, look at the top side of the frame as you open the window. There should be a plate or sticker that has a code and a barcode. You'll want to record the prefix — which is a three-letter code — and the model code which is a combination of letters and numbers. You can refer to the image below for guidance.

If you can locate these numbers, simply enter the prefix and model code into the order form and you're all set for fitting your Velux blinds. If you can't find these codes, you can measure the glazing instead.
Here's how to measure for fitting Velux blinds:
1. Measure the width of your window glazing from the edge of the glass to the beading. Measure to the nearest millimetre and do not include the beading in your measurement.

2. Measure the drop (or height) of the glazing, again only measuring the visible glass and not the beading. Write down the smallest number.

3. Compare your measurements to our

Velux comparison table

to find the model number. Select this model code when ordering your Velux blinds.
How to Install Velux Blinds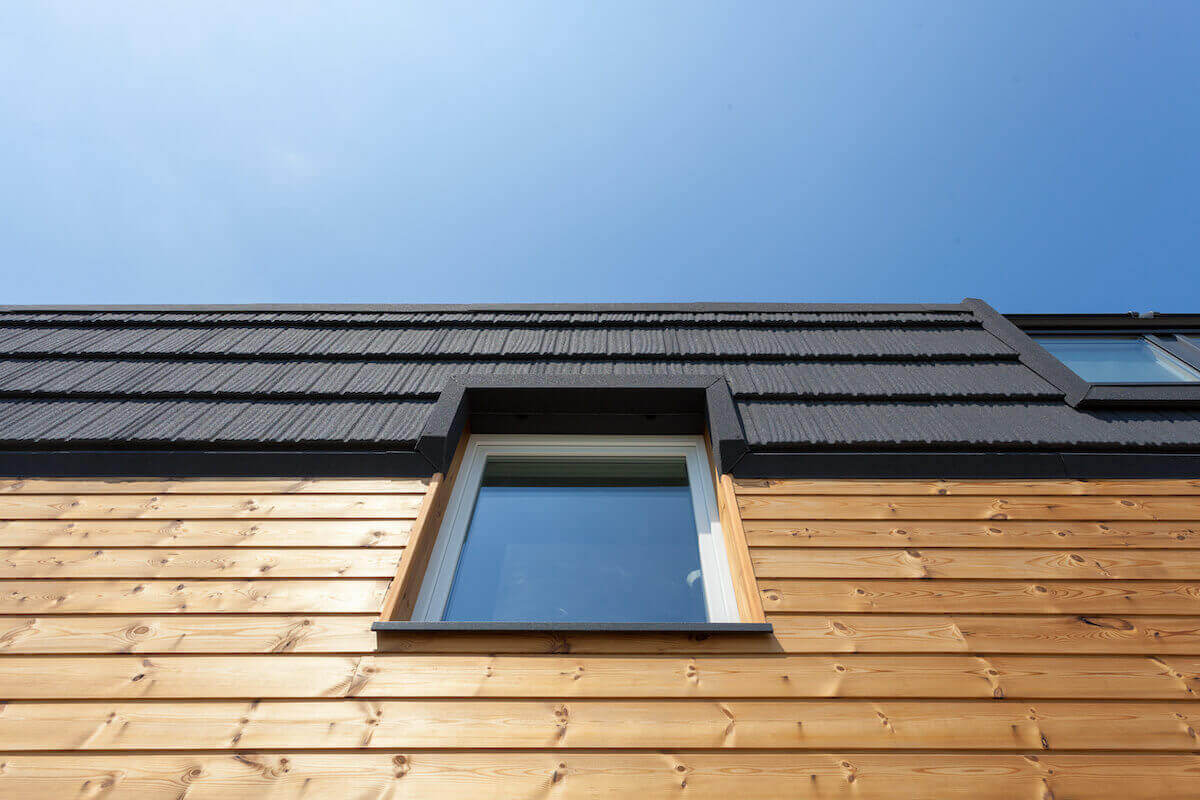 The prospect of installing skylight blinds can seem intimidating. You're probably already envisioning yourself teetering on a rickety ladder. Fortunately, installing blinds on Velux roof windows is easier than you may think. With just a few tools and a little guidance, you'll have your new window blinds up in minutes.
Check out our step-by-step installation instructions for how to mount skylight blinds for a how-to video that walks you through the process. We'll also outline the steps for you here so you can get your blinds mounted with ease.
Before we get started, you'll need a screwdriver and screws (these are provided if you ordered your Velux blinds from Make My Blinds). Depending on the height of your skylight, you may also need a ladder or step stool to reach the window. Make sure the ladder feet are securely placed on the floor before climbing up. For very high windows, you may want to have someone hold the base of the ladder for added stability.
How to install Velux blinds:
1. Remove the blinds from the packaging. Pull off the sticky strip located on the top of the cassette.

2. Position the cassette in the window frame. When you have it exactly where you want to mount it, firmly press the sticky strip into the window frame.

3. Use a screwdriver and the provided screws to secure the cassette mounts in place. Make sure to do this on both sides.

4. Make sure the bottom bar is positioned in the centre of the blind. If not, gently pull it so that it's centred.

5. Insert the side rails one at a time by sliding the top end into the cassette. Use a hand screwdriver to secure the screw mounts at the bottom end of the side rail. Repeat for the second side rail.

6. To operate the blind, tilt the bottom bar towards the window glazing and raise or lower as desired.
Installing and fitting Velux blinds can be done in a matter of minutes. With these handy step-by-step guides, you'll have your new blinds ordered and mounted without a lot of hassle.