Full height windows offer unparalleled levels of sunlight right into your home. When coupled with an inspiring view of nature, they break down the barrier between yourself and nature.
However, sometimes you need a little privacy or have too much glare to work comfortably. For these moments, you need a pair of blinds or curtains to transform the space.
We know it can be challenging to pick the right pair of blinds for most windows, let alone these larger windows. So below, we're going to cover several excellent window treatments.
Here's a sneak peek:
Skip ahead with one of the links above, or continue reading more below.
Roller Blinds for Full-Size Windows
Roller blinds are the most popular window treatment style but haven't historically been popular for full-size windows. However, many homeowners are now incorporating smart devices into the home.
Enter the electric roller blinds. Compatible with smart devices and capable of lifting large fabrics with ease, electric rollers are ideally suited for full-size windows. To demonstrate this, take a look at the video below.
Vertical Blinds for Full-Size Windows
The most economical choice is to buy vertical blinds. A simple design and easy-to-mount headrail make this design perfect for larger windows.
If you're concerned about choking hazards for your children or pets, consider using a rigid PVC. Weighting more than their fabric counterparts, there's no need for weights or chains along the bottom.
We sell verticals with cord control as standard. However, buying them motorized or with a control wand is also possible.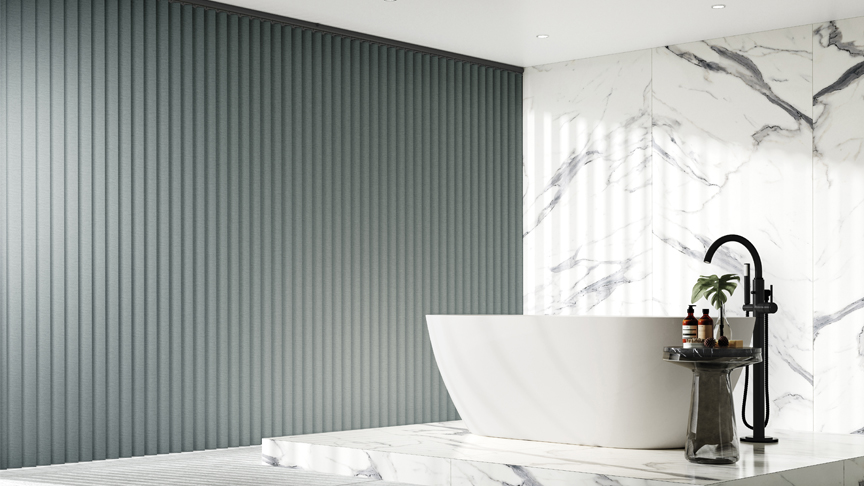 Panel Blinds for Full-Size Windows
A panel blind is similar to Japanese shoji screens. They operate on a top and bottom headrail and slide open. In that regard, they're like a vertical blind but with an additional rail along the bottom.
They're not as popular as the other types of blinds, but they're one of the best choices for covering floor-to-ceiling windows. It's not something we currently sell in our store, but they're readily available elsewhere.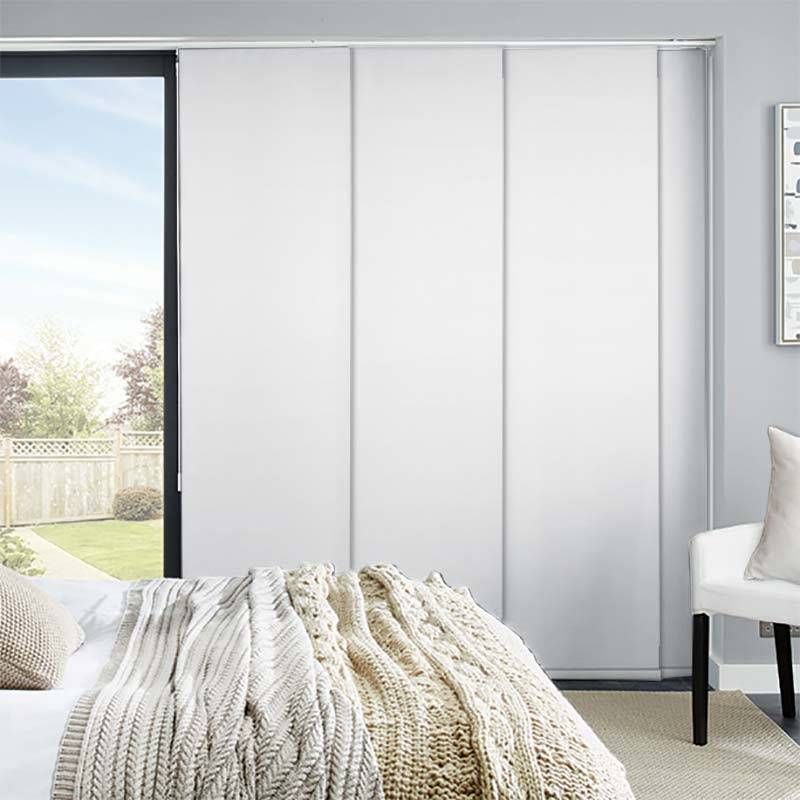 Venetian Blinds for Full-Size Windows
Many homeowners and even small offices will choose a pair of Venetian blinds. Due to their weight, these are best suited for full-size windows that are narrow.
However, if you want them for a wide window, you can optionally choose to split the blind. The benefit of splitting is longevity and ease of use.
While it is technically possible to do the same for wooden blinds, they tend to be heavier and harder to install or control. Instead, you're better off with high-quality aluminium.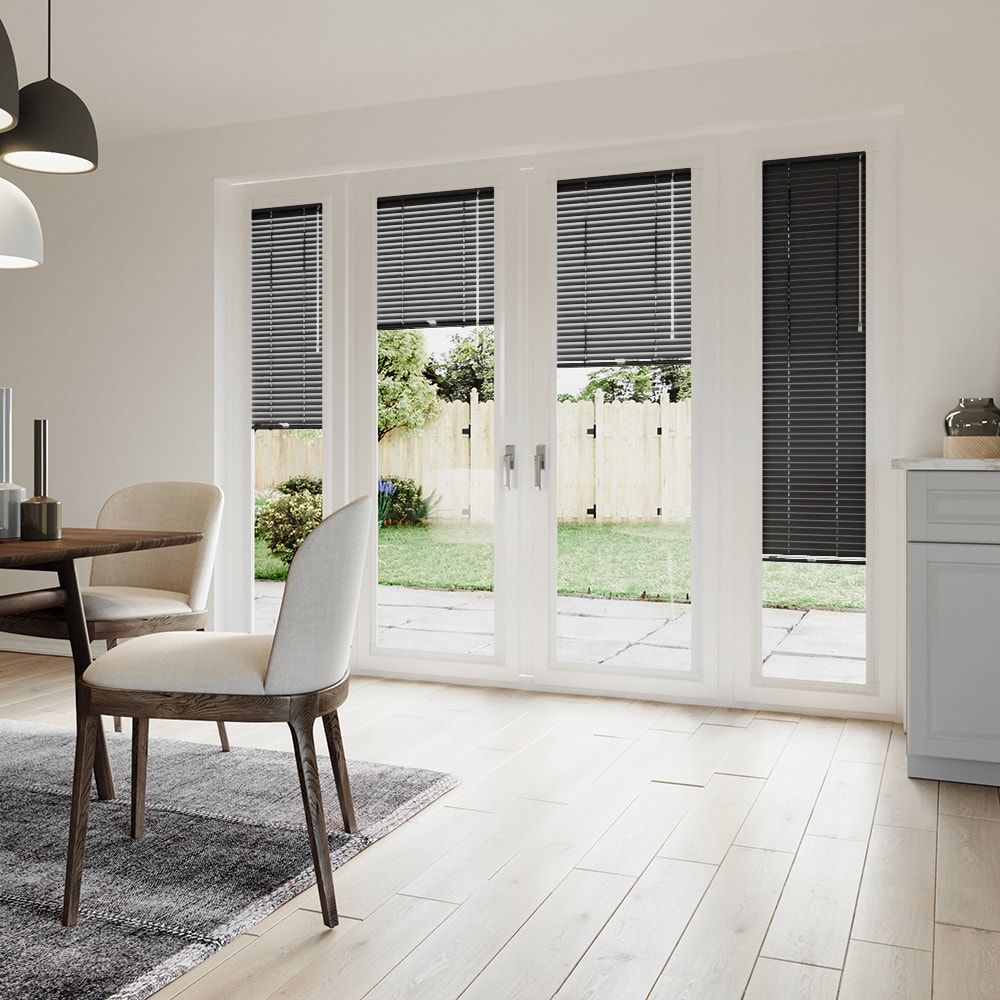 Eyelet Curtains for Full-Size Windows
Eyelet curtains are easily attached to curtain rods, which are also easily installed into walls or ceilings. Look out for ceiling-mounted curtain rods, and you're good to go.
The downside to eyelet rings is that they let small amounts of light through - which isn't ideal for full-size windows in a bedroom. If you have space above the window, then add approximately 15cm.
However, you will not lack inspiration as you search online; there are many stunning examples you can find. To get you started, here's one of our favourite bohemian designs with full-size eyelet curtains.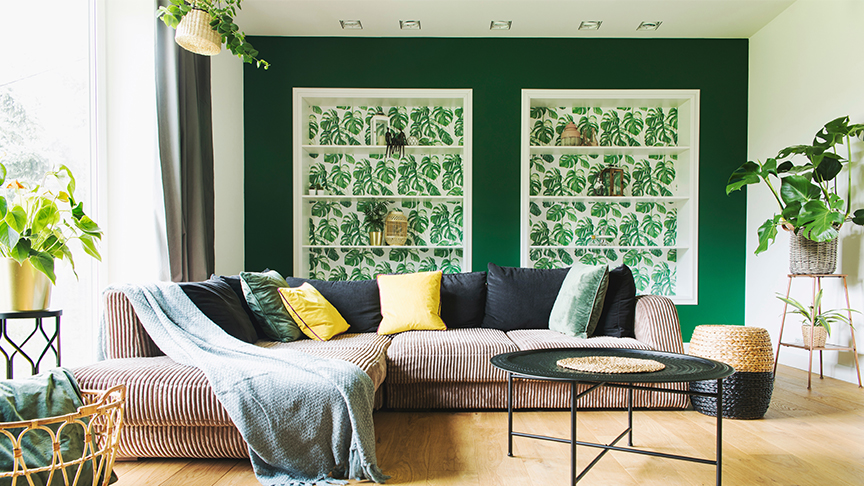 Love All Your Options
We hope this article helped to identify opportunities within your own home. If you've enjoyed the read, why not pass on the love, and share this article with others?