You don't have to be a professional interior designer to create a dreamy look for your child's bedroom. With this list of kids' bedroom ideas, you'll have the tools to create a fun and inspirational space for your kids — from the little ones to the ones who think they're all grown up.
Kids Bedroom Ideas: Creative Window Blinds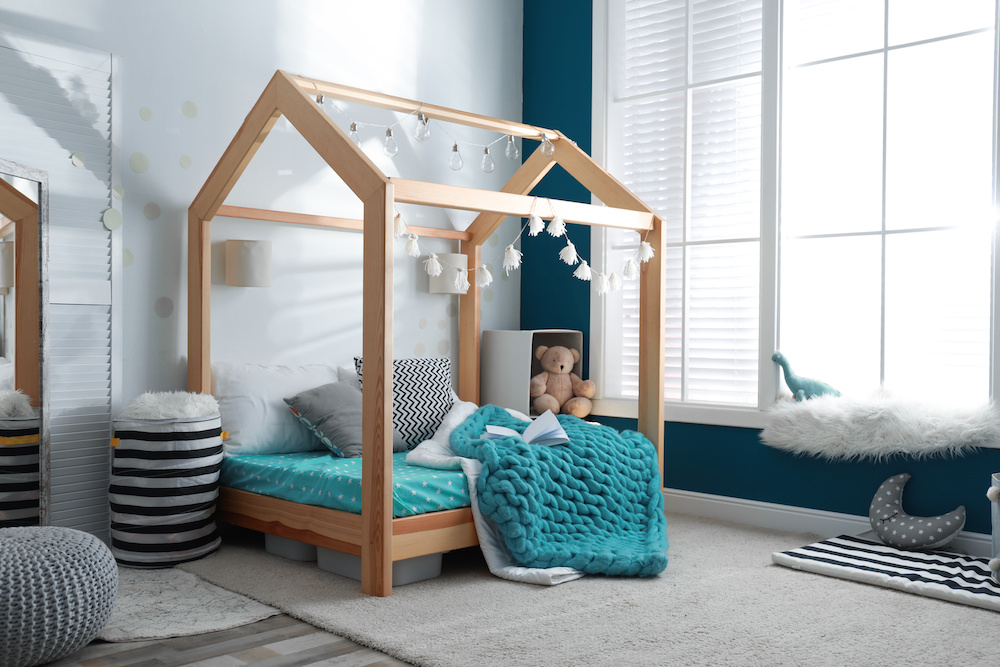 Kids' bedrooms often double as playrooms, meaning you have more room for creativity when designing this space compared to other rooms in your home. You can use vibrant colours you may not use elsewhere and you can also incorporate fun shapes and animals, depending on your children's preferences.
Here are some kid bedroom ideas and how you can use window blinds for children to maximise the decor. You'll find decorating ideas for a girl's room, boys' bedroom ideas and gender-neutral options to suit your needs.
1. Pastel Blinds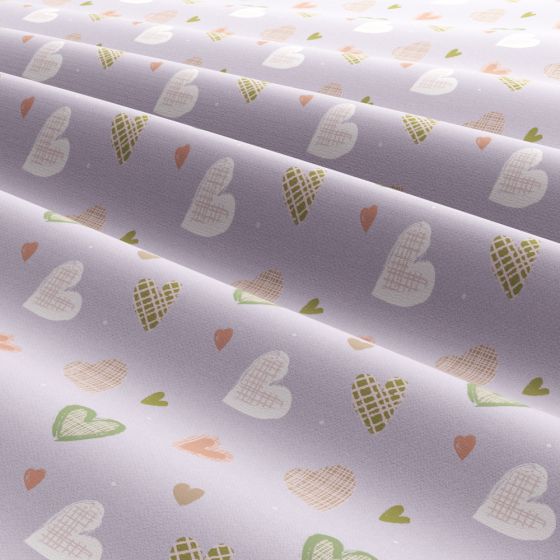 Pastel colours are soft and soothing, making them perfect for children's spaces. This colour scheme is ideal for a little girl's room or a playhouse. You can also use pastels in a boy's room and gender-neutral nurseries.
Browse our collection of nursery blinds to find an array of pastel-coloured blinds. Choose soft pinks and blues if you want a traditional gender-based colour scheme. Or opt for pastel yellows, greens and purples for something that works for everyone. Pastels are great for nurseries as they create a calming backdrop.
Look for pastel window blinds that feature a blackout fabric. These fabrics help to block out light, keeping the space dark and calm for a good night's sleep. Plus, dark blinds can help young children explore and learn about light, making your blinds both functional and educational.
2. Boho Blinds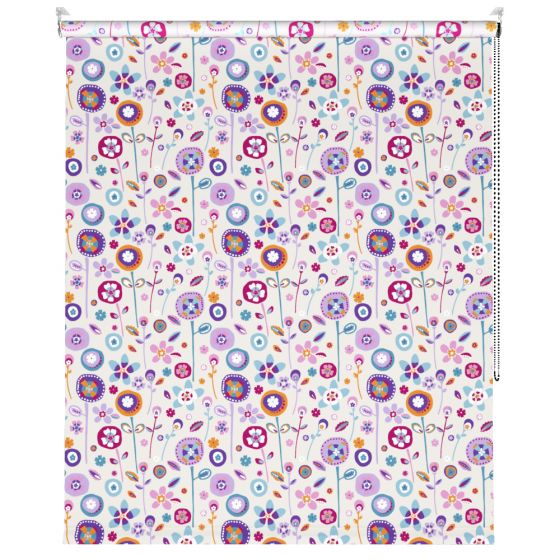 Boho is a design style where multiple patterns and hues are paired together in a creative masterpiece. The look is great for kids' bedrooms and playrooms since it's a festive style. Pair our Specialty Pink Garden roller blind with paisley bedding and vibrant hues to complete the boho look. You can also use rugs, throws and pillows to add pattern and colour.
3. Minimalist Blinds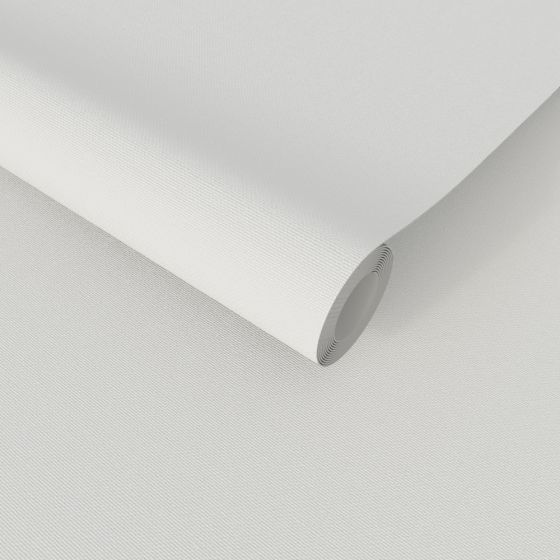 When it comes to kids' bedroom ideas, you may not immediately think of a minimalist design. However, this look is great if you want the windows and walls of the room to serve as a blank canvas for your child's creativity and discovery. Minimalist design is sleek and understated. It usually doesn't use patterns — unless they're very faint or subtle. For this design, stick to neutral shades like cream, beige and grey.
You can then use the same colours throughout your child's room to create a serene and peaceful space. Alternatively, you can add a pop of colour in the bedding or a piece of wall art if you want something a tad livelier.
Use fabric blinds like roller blinds and roman blinds to add a soft, ephemeral atmosphere. Light filtering styles are great if you want to let light stream into the room, but still maintain a modest degree of privacy. You can also choose rigid styles like wooden blinds, aluminium venetian blinds and vertical blinds. These blind styles are durable and they block out light more efficiently, helping to create a dark and soothing space.
4. Outer Space Blinds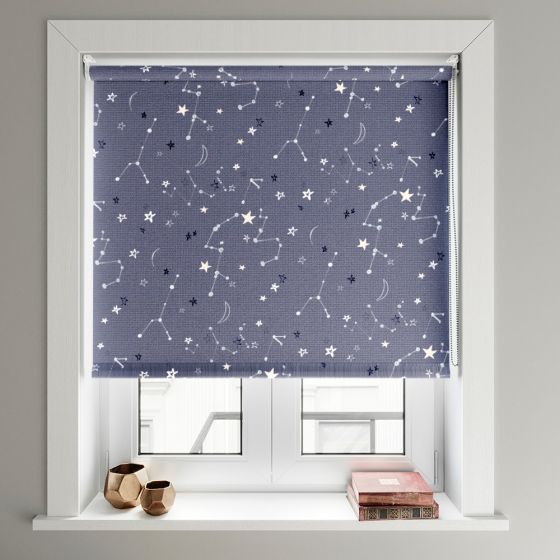 If your child loves science, consider designing the kid's room or play space with space-inspired blinds. The blind above is ideal for older children who know a bit about the galaxy and constellations. For younger children, our Specialty Lost in Space roller blind features illustrations of rocket ships, stars and round planets to reflect their love of all things outer space.
Space-themed blinds are also great in rooms where your kids play and spend time with their friends. They form the perfect backdrop for science fair project hangouts as well as sleepovers.
To take this look to the next level, pair the blinds with a large wall mural. You can make it interactive by using a galaxy decal and adding removable items like planets, the sun and the moon. Add Velcro or double-stick tape to the back of these items so your children and their friends can move them around on the wall.
5. Jungle Blinds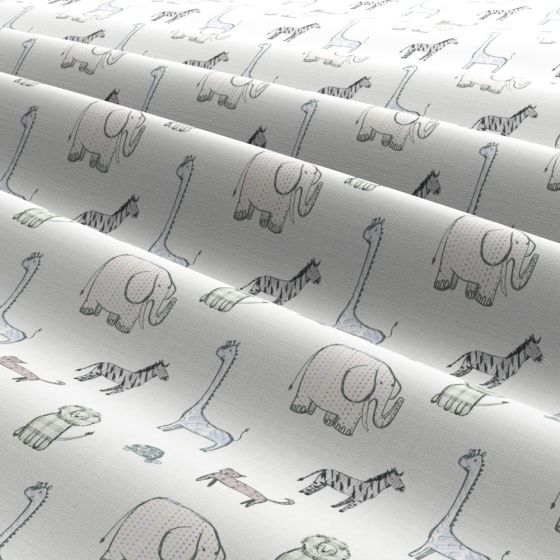 Safari-themed blinds like our Safari Mingle in Pistachio are a great way to turn your kid's room into a magical space. Pair it with a feature wall like a jungle scene or safari wall art to take the look up a notch. Best of all, this look is easy to pair with other decor elements including storage ideas like animal print bins and headboards with creative creatures.
6. Counting Sheep Blinds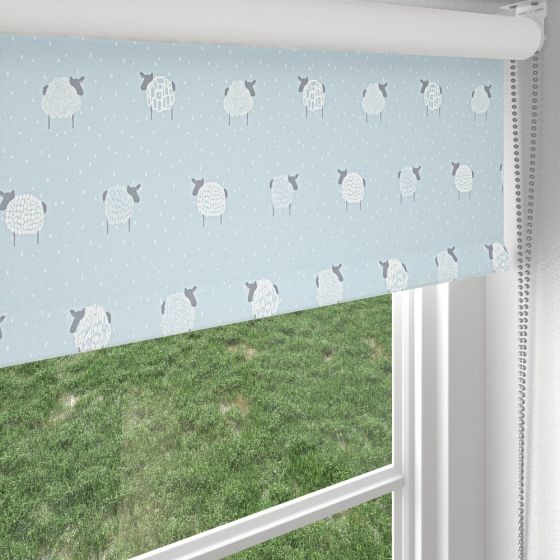 Help your little ones go to sleep with a beautiful blind like our Counting Sheep roller blind. The sweet design features fluffy sheep that your child can count when it's time to drift into a dreamy stupor. During the day, they'll love the sweet decor as they read on their bunk beds or gaze out the window.
7. Unicorn Blinds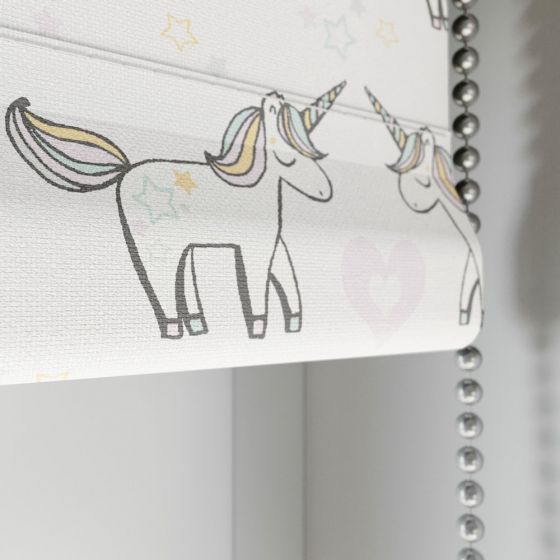 Want to add a touch of whimsy to your children's bedrooms? Go for a magical unicorn style. Our unicorn-inspired blinds feature a colourful yet soft vibe that's perfecting for infusing dreamy design into your child's room. Match it to unicorn bedding on a daybed in a playroom for a fun guest space for your child's friends. Or you can use it to dress up floor space in a playroom by adding a unicorn rug or carpet.
8. Fairground Blinds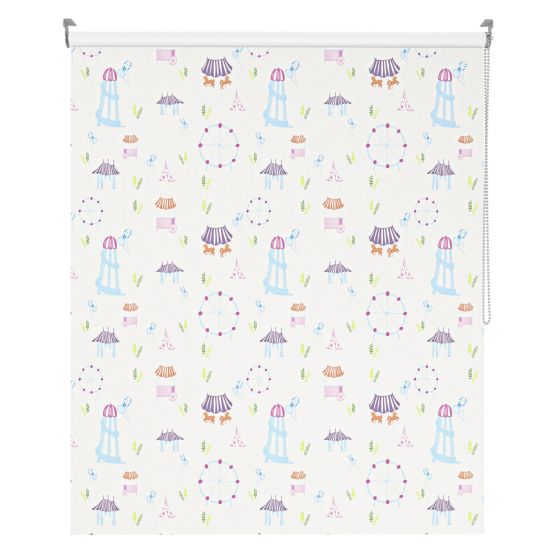 Our Specialty Fairground blinds look right at home in a whimsical child's bedroom design. The blinds feature delicate illustrations of Ferris wheels, carousels and big top tents to kids of their favourite days of summer — all year long. Match it to wall art featuring elephants balancing on balls, whirling carousels or county fair cows to complete the look.
9. Pink Parisian Blinds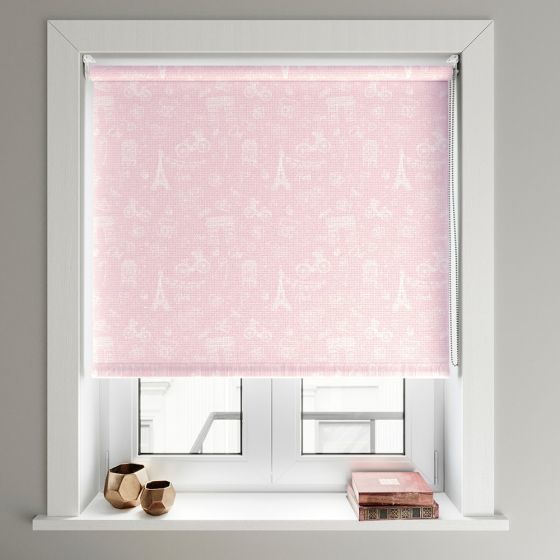 Our pink Specialty Lost in Paris roller blind is perfect for a girl's bedroom or a boy's room if your child adores Paris. It features subtle illustrations of Paris icons including the Tour Eiffel and Arc de Triomphe in addition to bicycles, croissants and Parisian architecture. Other room ideas to complete the look include an Eiffel Tower lamp or bedroom furniture like chairs featuring Parisian prints.
10. Car Blinds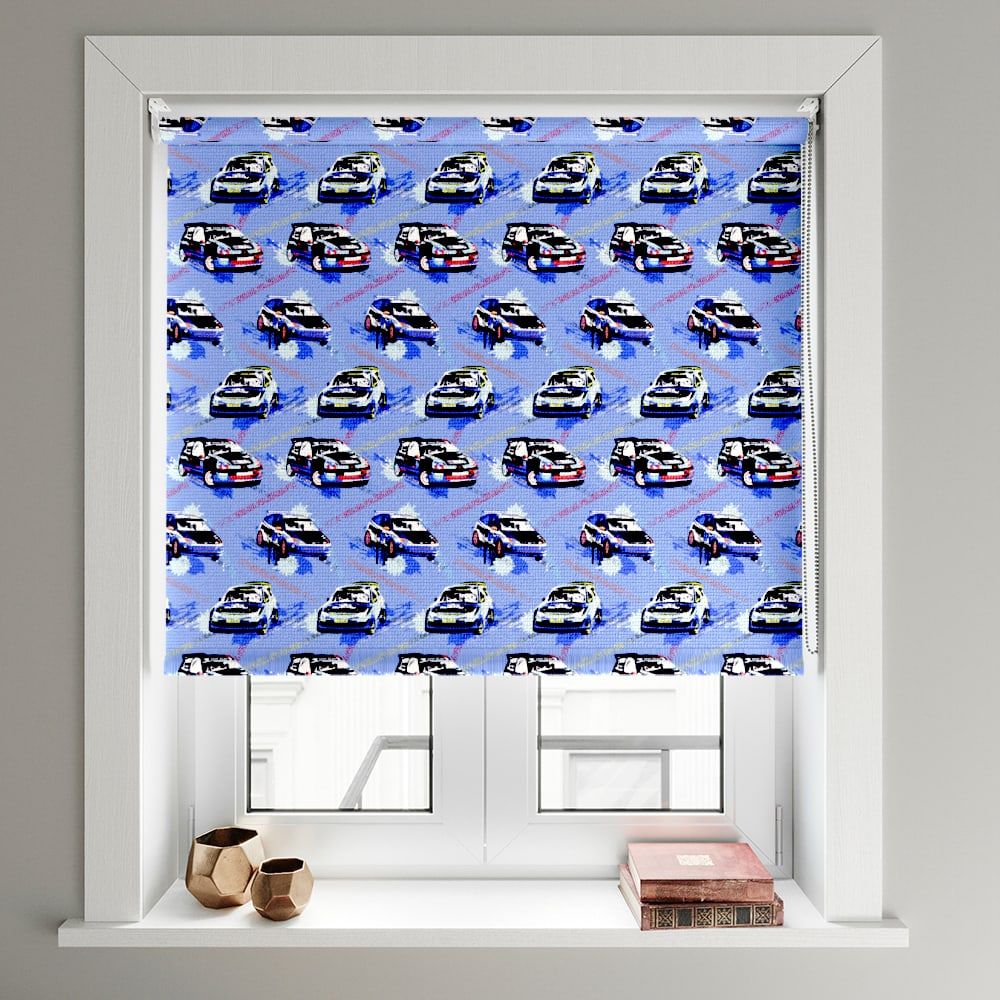 Does your child love cars? Our Specialty Drift King roller blind will have them dreaming of race cars and standing atop the podium. Add the blinds to a playroom with twin beds if your child wants to share their auto love with a friend during sleepovers. These blinds can be paired with muted decor like soft pastel blue walls to add decor to a small room without overwhelming the room. For a larger room, you can optimise the look by adding a car bed or a rug featuring a racetrack.
Other factors to consider when designing your kid's bedroom
Creative Storage Solutions
Whimsical bedrooms often come with an abundance of toys and belongings. To keep the space organized and clutter-free, incorporate creative storage solutions. Utilise under-bed drawers, hanging organisers, and wall-mounted shelves to maximize storage capacity. Choose storage containers in vibrant colors and shapes that match the theme, making tidying up a fun activity. Encourage your child to take part in organising their belongings, fostering a sense of responsibility and ownership.
Space Optimisation
Opt for sturdy and safe bunk beds for children that offer a comfortable and secure sleeping area, allowing them to rest peacefully. Consider factors such as size, materials, and design to find the perfect bunk bed that suits their style and preferences. With a well-chosen bunk bed, you can provide your children with a fun and functional sleeping solution that maximises space and adds a touch of excitement to their bedroom.