Looking for a subtle way to dress up your home? Sheer roller blinds are just the ticket. These blinds feature delicate, translucent fabrics that can brighten up your home and draw in natural light. They're a great way to add a hint of whimsy and sophistication to any home.
Are sheer roller blinds a good fit for your needs? Here, we'll show how sheer roller blinds work and the best rooms to use them in. Plus, you'll find information on their benefits and drawbacks so you can make an informed decision.
What Are Sheer Roller Blinds?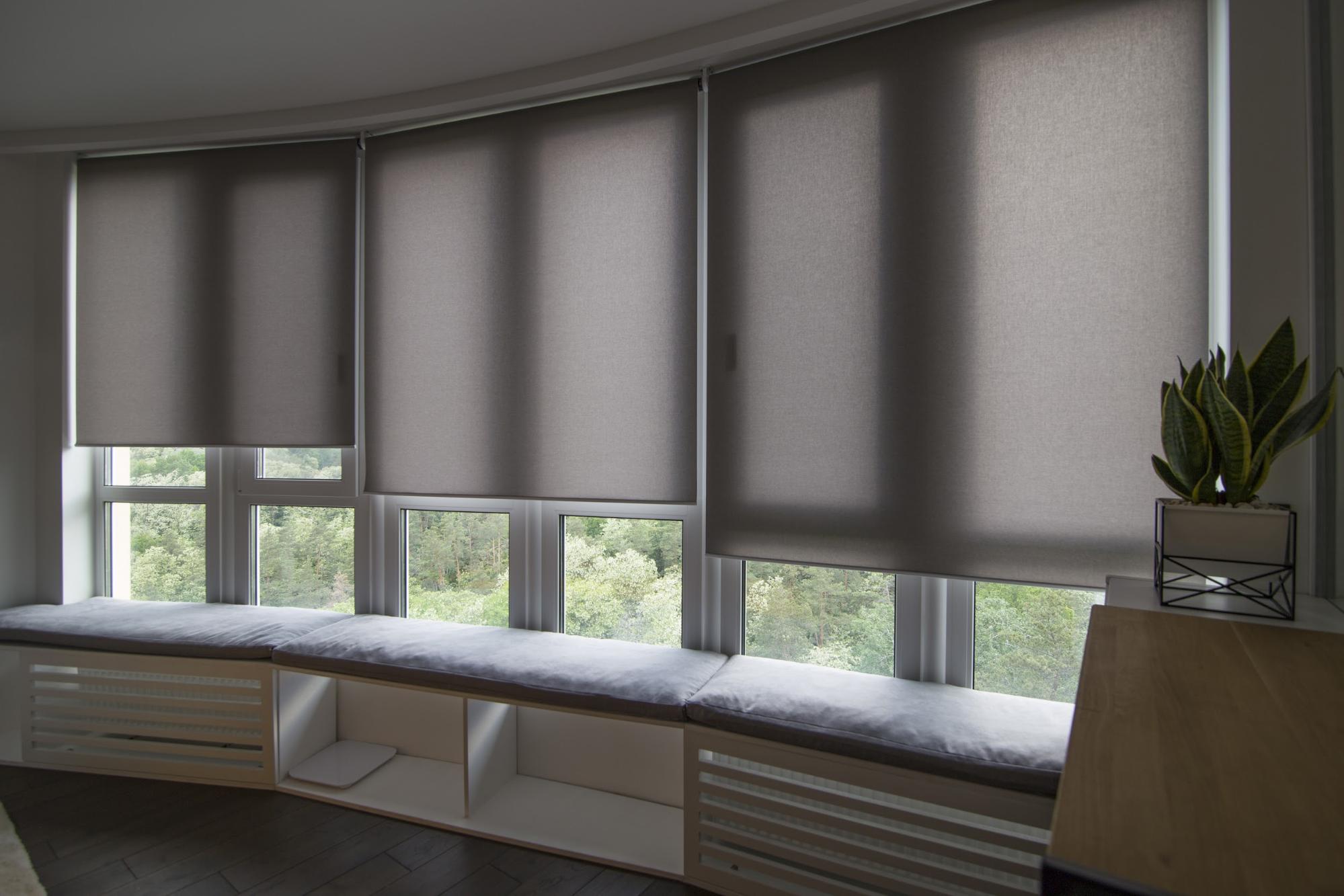 Roller blinds are a type of fabric window dressing that features a headrail up top and a side mechanism like a cord or a chain. The mechanisms can be corded or cordless and there are manual and electronic options. The fabric rolls up and down onto the headrail, creating a sleek and minimal look.
Sheer roller blinds are also known as dimout or voile blinds. The term simply indicates that the blind is made of a sheer or voile fabric. These blinds are translucent and thus let natural light filter through the fabric.
There are also double roller blinds that feature two different strips of fabric that roll up onto one headrail. These blinds often have one sheer fabric layer and one layer that is blackout or opaque. This type of window treatment allows homeowners to control light and privacy to a greater degree compared to single sheer roller blinds.
Benefits of Sheer Roller Blinds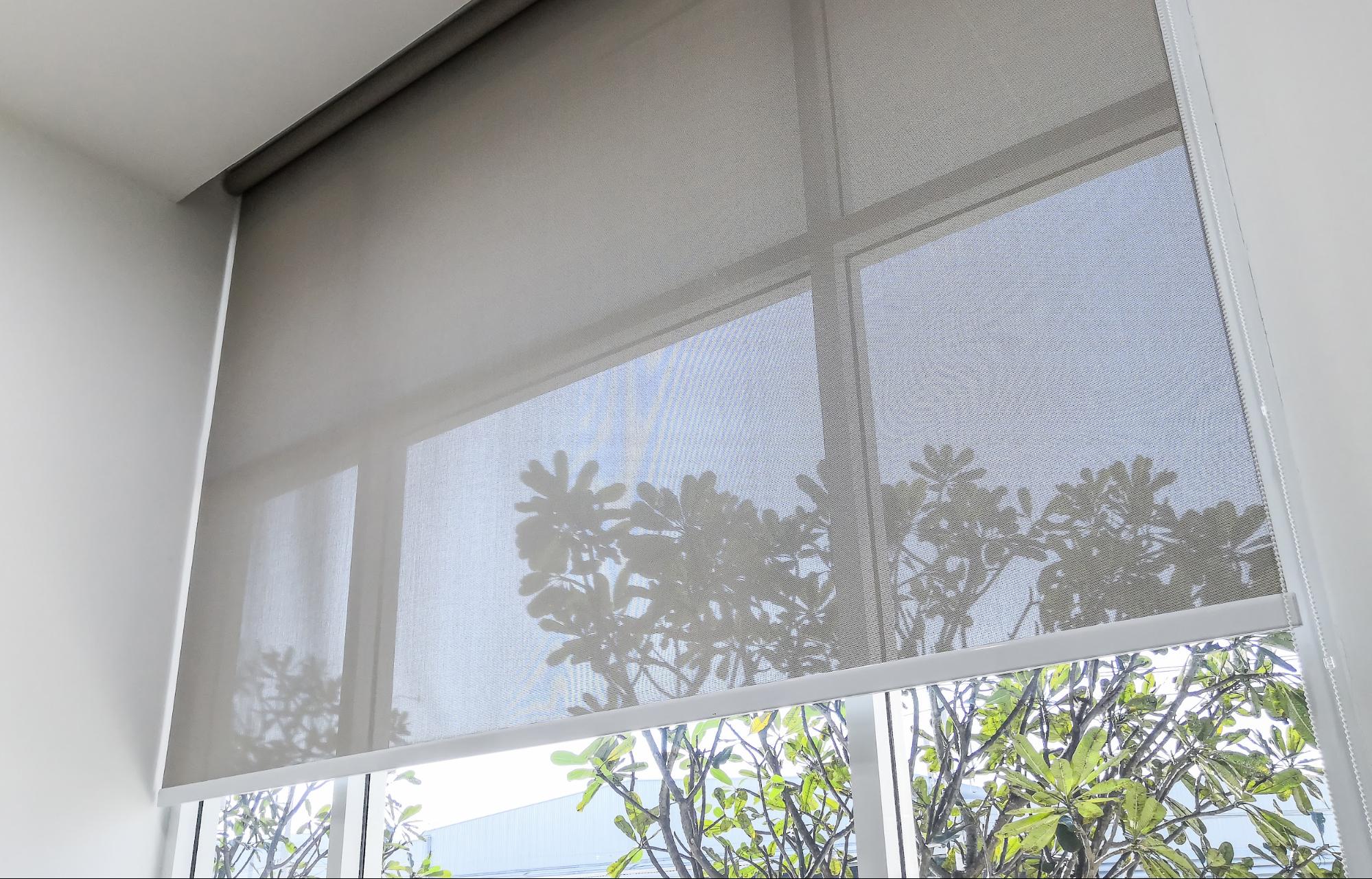 Sheer roller blinds are incredibly useful when it comes to styling your home. These blinds offer a delicate, sophisticated look that can fit all design aesthetics. Here are some of the main benefits of sheer roller blinds.
Let Light In
The main reason people love sheer roller blinds is that they offer a touch of privacy without blocking natural light. The blinds allow light to filter through the seams of the translucent fabric. This helps to soften the light, reducing harsh glare in rooms like home offices. You can easily lower the blinds when you want to increase privacy and open them all the way up if you want to drink in the warm summer sunshine.
Won't Block Your Views
Sheer roller blinds won't block your views. They're ideal for picturesque bay windows and large glazing that faces the countryside. Since the blinds are see-through, you'll be able to enjoy your views — even when the blinds are closed all the way.
We'd be remiss if we didn't mention that this means the blinds are also see-through at night. The effect is particularly pronounced if you have your lights on indoors and it's dark out on the street. With sheer roller blinds, passers-by will be able to see inside your home. That's why it's a good idea to pair sheer roller blinds with other styles — like blackout blinds — in rooms where you need more privacy. This includes bedrooms, bathrooms, nurseries and sitting areas.
Easy to Maintain
Sheer roller blinds are easy to clean. All you need to do is run over the fabric every few months using a vacuum with an upholstery brush. You can also use a feather duster for lighter cleanings in between. If the blinds get splashed or stained, you can use warm water and mild soap to spot clean. Since the fabric is sheer, dirt and grime are harder to see compared to other fabrics like silk and suede. That means you can go longer in between cleanings without your guests or family noticing!
What to Consider Before Choosing Sheer Roller Blinds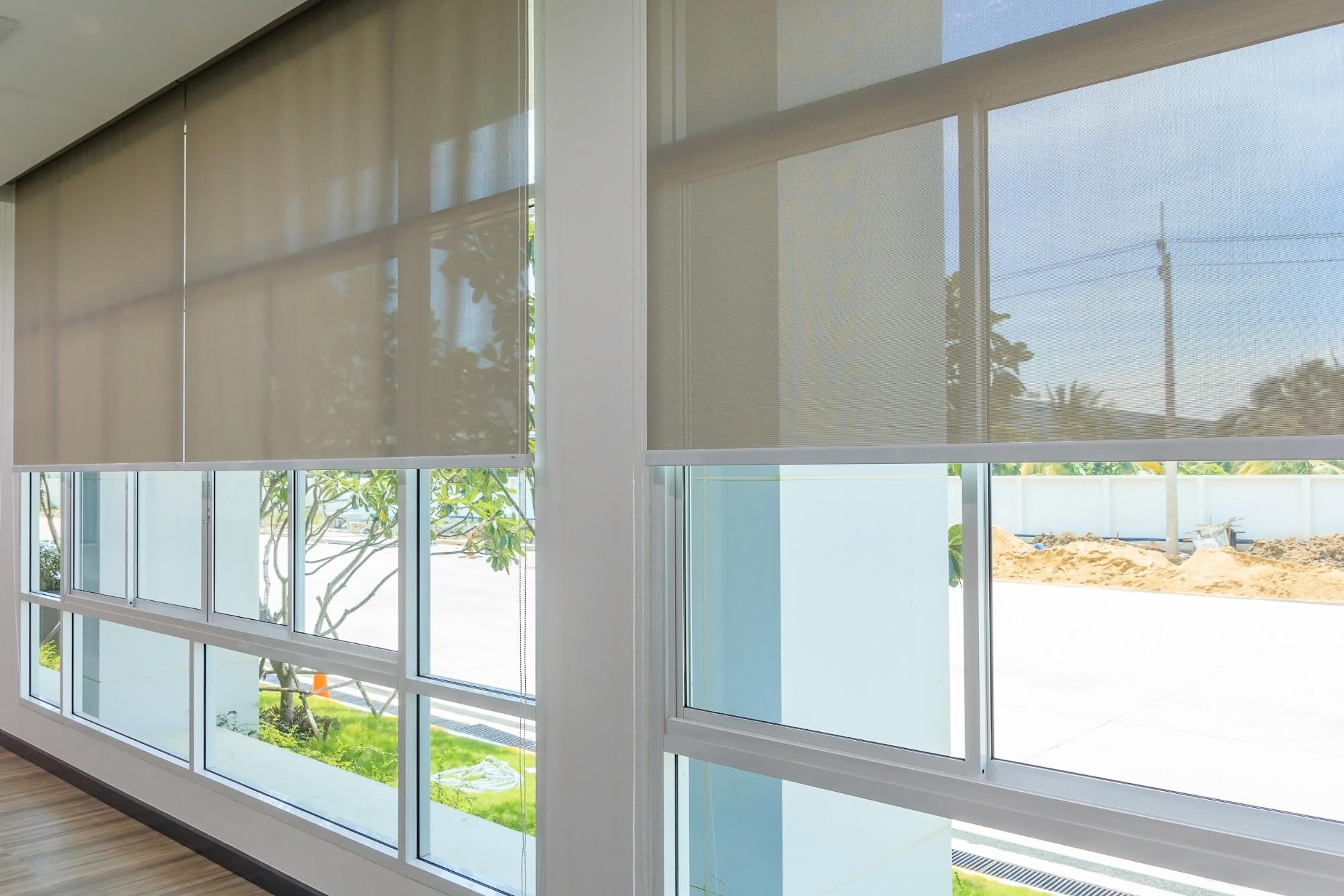 While sheer roller blinds are gorgeous, easy to maintain and let light in, they also have a few drawbacks. Sheer roller blinds aren't the most durable style. Since they're made of thin fabrics, they can snag or tear more easily than heavy-duty fabrics.
Before mounting your sheer roller blinds, make sure the window opening is clear of any obstructions. If you have window handles or an old window frame with sharp edges, try sanding them down. This can help to minimise the risk of ripping or snagging your blinds. Install sheer roller blinds in areas that have lower traffic.
As mentioned, sheer roller blinds let light through, even at night. If you enjoy sleeping in a dark environment or want more privacy in the evenings, sheer roller blinds won't meet your needs. You will need to pair them with other window blinds like a blackout roller blind.
Where to Use Sheer Roller Blinds
Sheer roller blinds can be used in just about any room in your home. They offer an airy feel that can help brighten up small spaces. They're sleek and slim so they won't add bulk or take up a lot of room. Mount sheer roller blinds in a small entryway or sitting area to instantly draw in light and make the space feel fresh.
These window coverings also come in hundreds of colours from whimsical white and pastel duck egg to vibrant hues in red, orange and yellow tones. They can easily be used to create a neutral backdrop that is understated and elegant. For this look, stick with neutral shades like white, cream and beige. Our Delicate Mist and Pura White voile roller blinds are great for this aesthetic.
Sheer roller blinds can also be used to infuse colour into the room. Opt for turquoise or navy sheer blinds for a nautical or coastal theme. You can also go for red and orange for something bolder. Grey sheer roller blinds — like our Haze Soft Grey voile blind — can be used to create contemporary and edgy looks.
Sheer roller blinds can be used everywhere from your living room and dining room to your bedroom and bathroom. Keep in mind that these light-filtering window blinds don't offer the highest degree of privacy. That means they're best used on windows that don't face the street or those that are on higher floors. You can always pair good quality sheer roller blinds with another blind style to increase the amount of privacy and light control you have in each room.