There's no getting away from them, most homes now are built with a lovely patio door, juliet balcony or bifold doors to help light flood into the home. Which is all good and well until it comes to covering them with a blind. In the past, we would have suggested a vertical blind as being your best bet as they can be made long, wide, and in over 100 colours. But if verticals aren't your cup of tea then there are a few alternative options that could be perfect for your windows.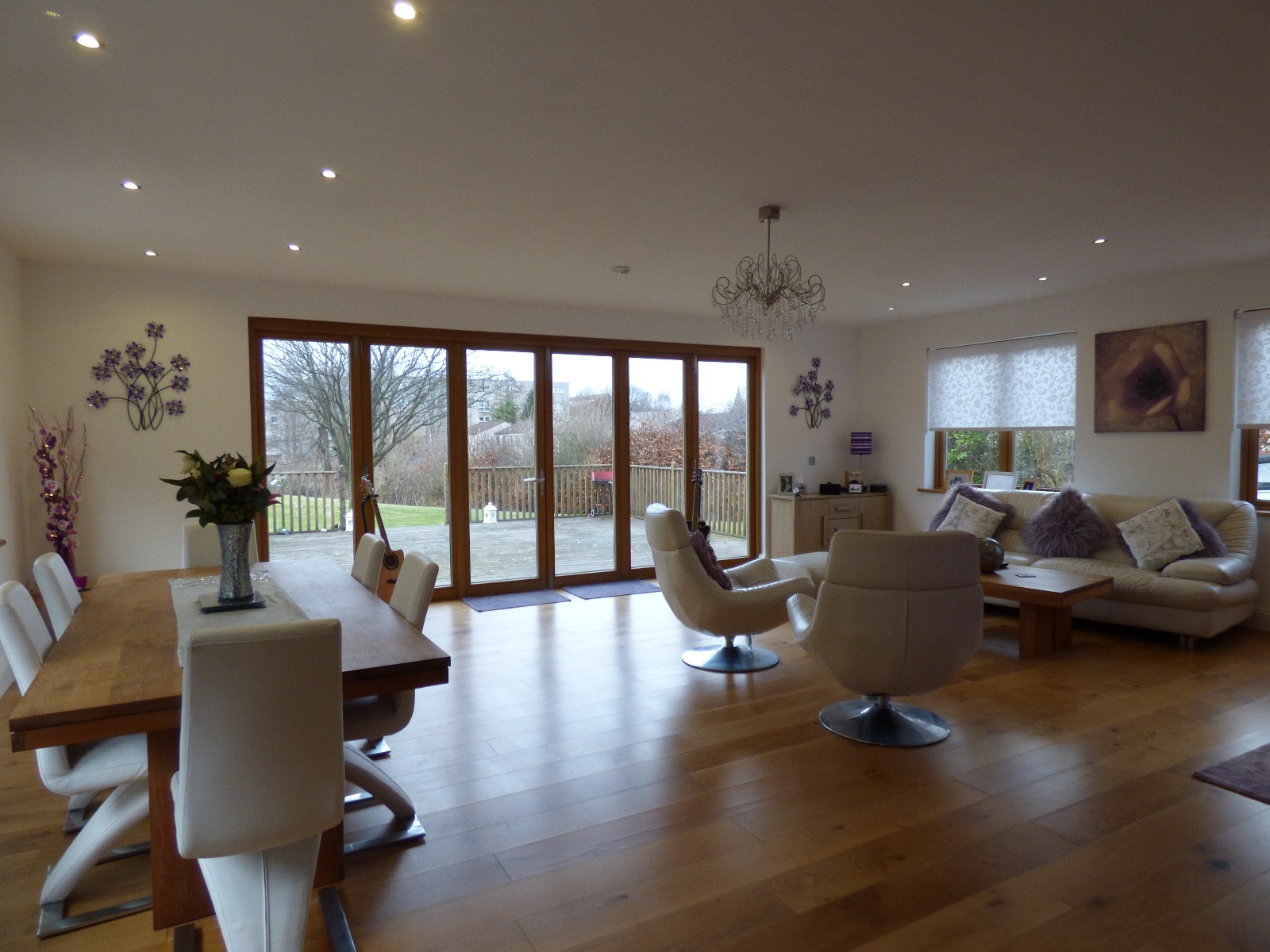 Venetian Perfect Fit Blinds
First we're going to look at our range of perfect fit blinds. These are 25mm wooden or aluminium slats housed within a custom, self-contained frame that the slats rise up and down within. These are ideal for almost all UPVC style windows, and as there is no drilling or screwing required to install them they are super easy to fit. All you need to do is just tighten the frame together, slide the brackets into the space between the glass and rubber beading (tight, but it works perfectly) and then clip your Perfect Fit frame onto the brackets. You can now raise and lower the blind to your required position. Coming in a range of natural woods, neutral and pastel shades, you'll be able to find one to match in perfectly with your home's decor.
To shop Perfect Fit blinds click here. 
Honeycomb Blinds
If you find yourself getting a little chilly, or wish you could keep the heat in or out of your conservatory (strange I know but we do have some hot days here in the UK), our range of honeycomb blinds will add a layer of thermal protection to your room, trapping heat in during the colder winter months, and helping keep the room cool and shaded during the summer months. These blinds give you use of the conservatory in the colder months by keeping the room warmer, which may also have a positive effect on your heating bill. The blind frame works by clipping into the small space between your glass and rubber beading, and the blind then runs up and down a tensioned child safe cord, allowing you to stop them in any position in your window. These have a gentile fabric front to them with an aluminium backing which is what gives these blinds their thermal and blackout properties. These blinds are tensioned so that you can open or close them and leave them at whatever height you desire. When closed, the fabric opens and expands to a hexagonal shape, trapping air within the honeycomb structure and trapping heat in. During the summer the aluminium foil backing helps to reflect the sun's rays back outside, to help keep temperature ambiant.
To shop honeycomb blinds click here.
Pleated Blinds
Pleated blinds are 'dimout' style, made from thinner fabric that will gently filter the light entering your room. These are a great option for giving privacy, but as they are only dimout, they won't block all of the light – but instead gently filter it, bathing your room in a soft and warming glow. These are great for bifold doors, patio doors and french doors as these are generally rooms that don't really need blackout blinds within them. Pleated blinds also have a built in tensioned child-safe cord system, allowing you to position the blinds in any position you need to shield direct sunlight.
A key consideration when covering patio doors is the exact style of your door. This will have a big impact on the best blind style for you.
Bifold doors
UPVC bifold doors come with white or anthracite frames. Our Perfect Fit range has a precise colour match for both these frame colours, which makes the blind look like an integrated part of the door. Perfect Fit blinds are some of the best options for bifold doors as their hyper-mobile opening system is otherwise very difficult to cover. Perfect Fits clip into the rubber beading around the glass, giving you full coverage on your window, and our colour range allows you to choose a subtle white, grey colour aluminium slat, or go natural with a real wood slat.
Now you can also choose to install our Pleated Neatfit blinds or our honeycomb Neatfit blinds too – these will help to cover the large space and cover each pane individually as they also clip into the rubber beading around the frame. However the difference with these is that they don't come with a frame and so the cords will be visible, but you will be able to position the blind at any height you need in your window.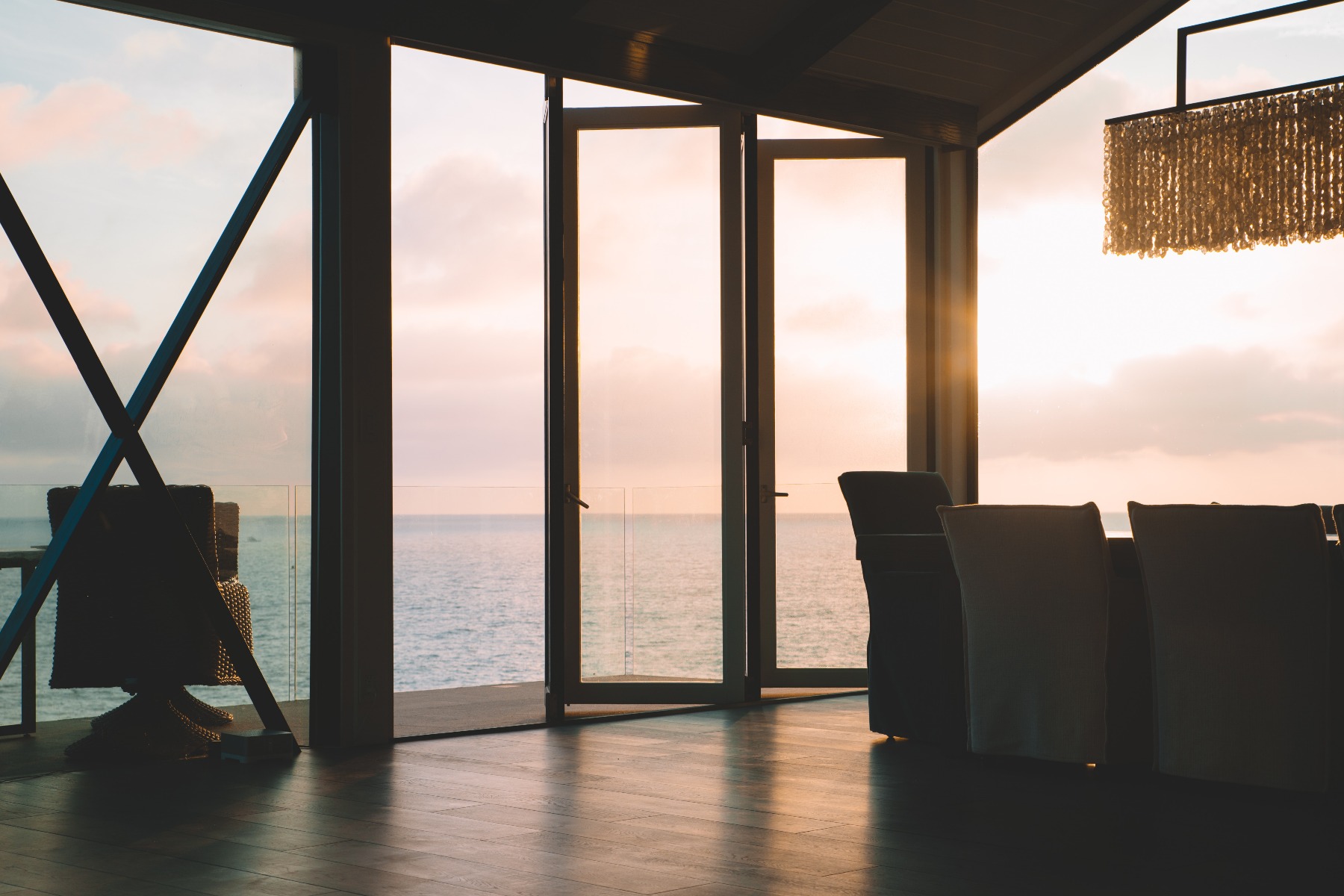 French Doors
Typically a little smaller than bifold doors and often coming with a spare panel on each side of the doors, these can lend themselves nicely to a good vertical blind spanning the full width. But with this you need to make sure that either the doors open outwards, or if not, that you are able to install a vertical blind above the doors and high enough to make sure that the doors can open inwards.
If your doors do open inwards and you don't have room for a vertical, then why not look at the Perfect Fit blinds. All of these will sit nicely in your window and help to give your home privacy and add a touch of colour and style to your window.
Patio Doors
If your patio doors are from a 1930s-style home then you'll probably have 2 side windows and then the 2 patio doors. If those doors open outwards then you could install our aluminium blinds, roman blinds or a wider roller blind, but you've also still got the option of Perfect Fit blinds or our Eco Fit honeycomb and pleated blinds.
The great thing about our blind collections is there is something here for every window, and in a whole range of colours and styles. So if it's something to keep the heat in, something to give you privacy, look good or just needed to shade the room – we've got a blind for your windows.