Whether you are looking to build your roller blinds or buy a fresh pair, it's essential to know what fabrics to use and their benefits.
But first, let's make a distinction between fabrics and materials. When we say fabric, we're talking about cotton, polyester, PVC, faux silk, faux velvet, voile, and more. But this differs from the material, the main component which makes a fabric.
For example, jeans are a denim fabric, and denim is made from cotton.
Regarding roller blinds, your primary choices are one of two widely available materials: polyester or polyvinyl chloride (PVC). It's also possible to get blended fabrics, but these tend to be 80% polyester and 20% cotton or PVC layered with fibreglass.
Despite having a limited selection of materials, there are plenty of fabrics to choose from. Below, we break down the four most common fabrics, helping you select a suitable material for your home.
Polyester
Most roller blinds made at home or purchased through retailers will use polyester.
It was first patented in 1941 by British scientist John Rex Whinfield and created to rival Nylon. Today it is one of the world's most widely used synthetic materials and is used extensively for home furnishings.
One of the most notable characteristics of the fabric is its durability. Polyester is resistant to stretches, tears, pilling, and abrasion. If you use it for roller blinds, they are likely to last a long time.
While not fully waterproof, polyester tends to be moisture resistant, wicking away water. However, polyester-cotton blends are very common, and cotton absorbs and retains moisture in the air.
We recommend recycling polyester roller blinds at the end of their lifecycle. They are not biodegradable and will last decades or even centuries in landfills.
Advantages:
Durable
Moisture-resistant
Wrinkle-resistant
Disadvantages:
Summary
It's safe to say that polyester is the top choice for roller blinds.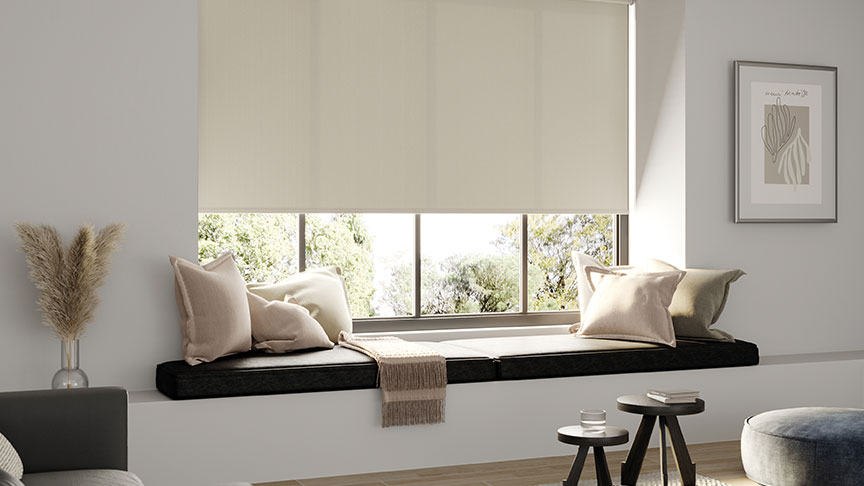 PVC
Polyvinyl Chloride (PVC) is another widely used synthetic material to manufacture roller blinds.
It was first patented in 1913 by Friedrich Klatte, a German inventor. Later, Waldo Semon commercialized PVC by modifying its properties using plasticizers, lubricants, and other additives.
The most notable benefit is its durability. It's waterproof, flame-retardant, and has low levels of degradation over time. It is functional but, to the touch, is a less premium material than polyester, which is more versatile.
PVC has several environmental concerns - particularly around toxic fumes during production and non-biodegradable. It is safe for everyday use at home, extremely durable, and you can recycle it at the end of its lifecycle.
Advantages:
Durable
Waterproof
Flame Retardant
Easy Wipe
Disadvantages:
Summary
Best in bathrooms, kitchens, or commercial buildings, PVC roller blinds are a functional choice.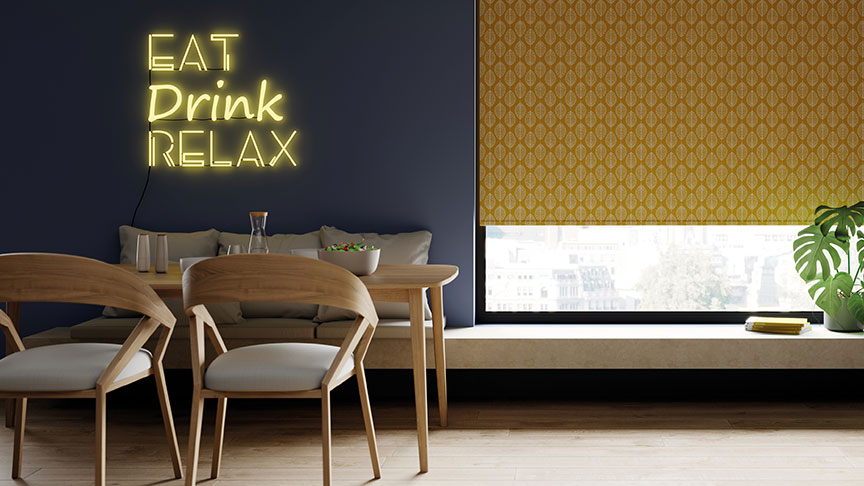 Voile
Voile is a sheer fabric made with either cotton or polyester and sometimes a blend of both. Its name is from the French word for veil and is the same fabric used for wedding veils.
The exact properties of voile will depend on its material, but it is most notable for being lightweight, breathable, and reducing glare without obscuring sunlight. Because of these properties, homeowners often layer with heavier blackout fabrics.
Due to its sparse and breathable nature, voile is poor at thermal insulation. Even when layered with other blinds or curtains, most benefits will come from the heavier fabric.
Advantages:
Lightweight
Glare-reducing
Layering
Disadvantages:
Poor thermal insulation
High levels of light transmission
Summary
All-in-all, voile roller blinds are a stylish addition to a home.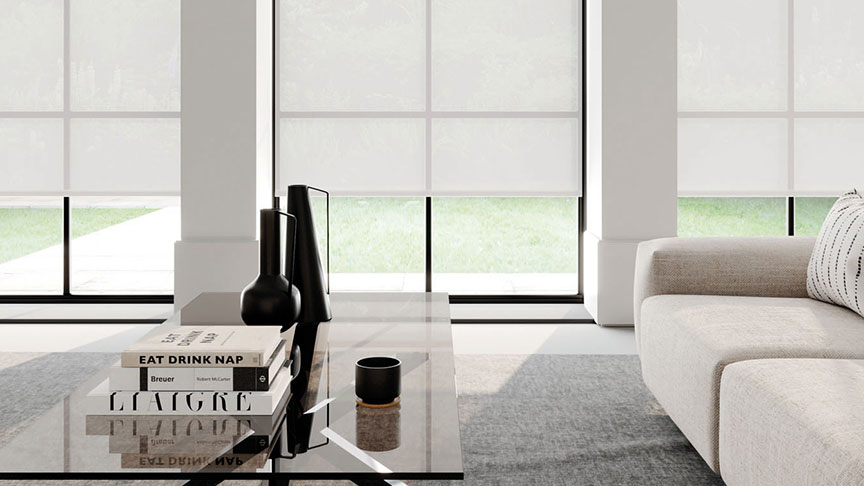 Faux Silk
Genuine silk is a costly and luxurious material made from boiled silkworm cocoons - yuk! There are silks made without harming the silkworm, but it's far less common and even more expensive.
Instead, most 'silk roller blinds' are faux silk, a fabric created from rayon, cotton, polyester, or a blend of these materials. We make ours with high-quality polyester creating a luxurious feeling similar to genuine silk.
Unlike natural silk, which fades in sunlight, faux silk retains colour for much longer. A fabric that keeps colour when exposed to sunlight is essential for the longevity of roller blinds.
Advantages:
Less expensive than silk
No fade in sunlight
No harm to animals
Disadvantages:
Less fabric choice
Non-biodegradable
Summary
Overall, faux silk is a premium choice for roller blinds.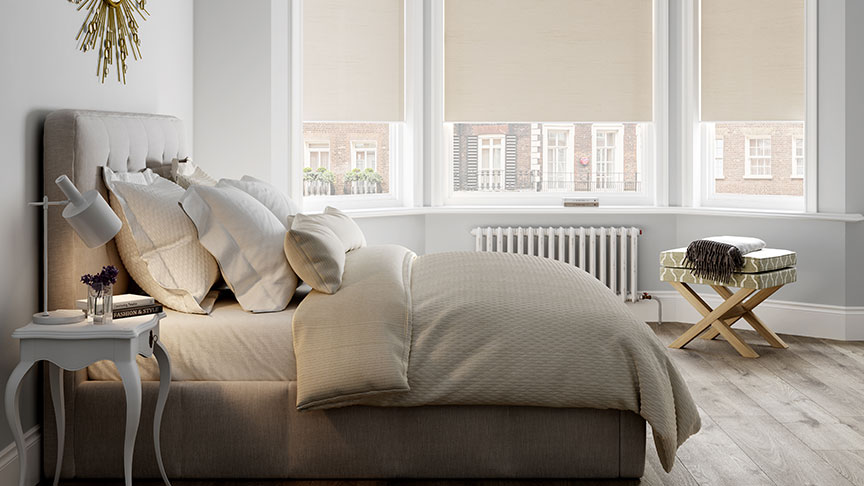 Love All Your Options
Roller blinds come in a wide variety of colours and fabrics, and there's a perfect choice out there for everyone. We hope you found this article helpful and would greatly appreciate you sharing it with others!
If you're interested in buying a new pair of roller blinds, we recommend ordering up to 10 free samples from our selection.