Amor Electric Lime Roller Blind
Custom Made In Ireland
Carefully handcrafted in our Irish factories for guaranteed quality
MeasureSure Cover
Worried about measuring? Add MeasureSure Cover for only €11.99.
Learn more
Simple to operate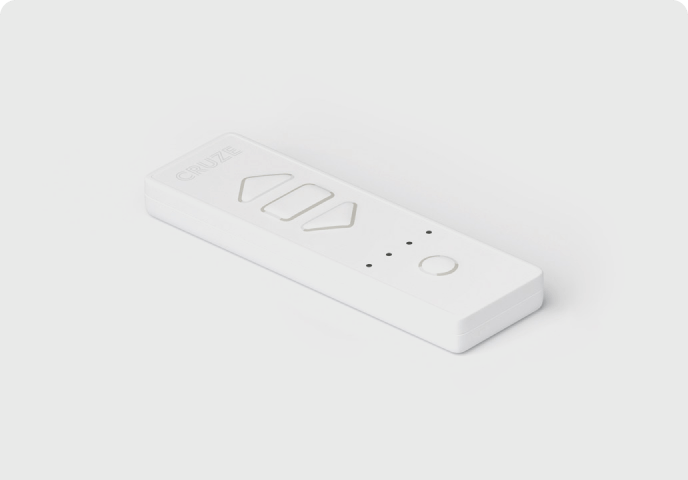 Operation made simple with Cruze® 4 Channel Remote Control
(Sold separately)
Unlock the power of control with a Somfy Connectivity Kit. Currently unavailable to use with Android devices.
(Sold separately)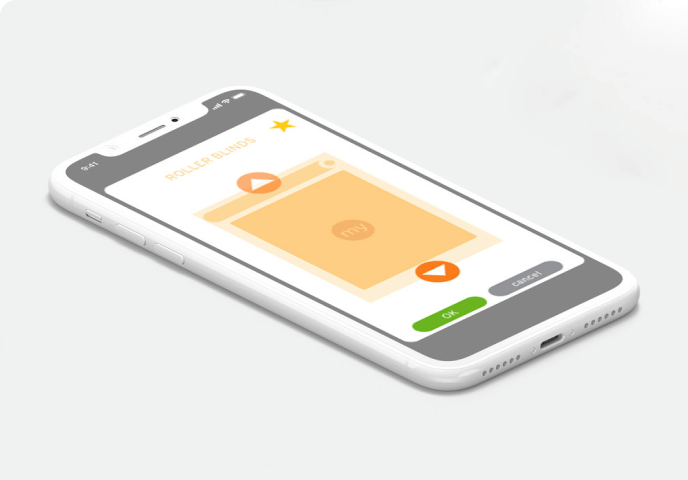 Control and automate your blinds with the Somfy App.
(Works with a Somfy Connectivity Kit)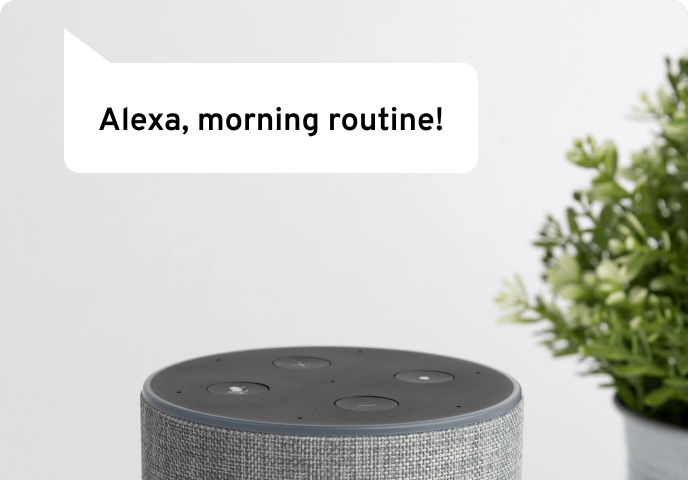 Control your blinds with your voice using your preferred smart assistant.
(Works with our Somfy Connectivity Kit)
Features that we love.
Access your blinds from anywhere with a Tahoma Connectivity Kit.
No Wires. Battery powered motors means there is no mains wiring required.
Seamless integration with smart devices including Alexa, Google Home and Apple Home Kit.
Blinds for everyone with ease of operation.
Energy Saving. Reduce heat loss with automated control.
Range of colours and designs to suit everyone's desires.
Quality fabrics that are made to last and backed by our 5 year quality guarantee.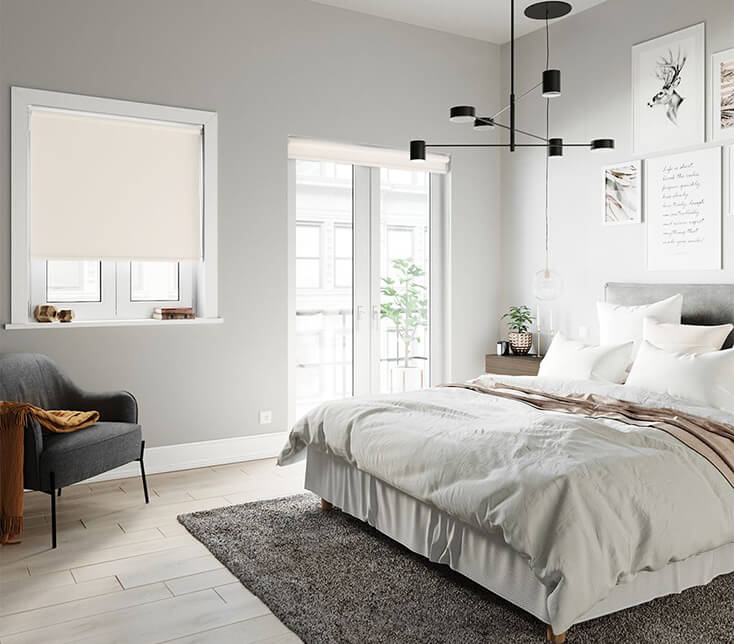 How to guides
Have confidence completing your DIY project yourself. Simply follow our handy step by step guides.
Ready for your favourite fabrics?
Great range of fabrics and colours.
Order up to 10 FREE samples.
Delivered in a day.
Electric Blinds FAQ
Answers to common questions about Electric Blinds, charging, battery, noise, programming and assembly.
How often do I need to charge the electric blinds?
Once fully charged, the battery should last 6 - 9 months depending on usage.
How long do electric blinds take to charge?
It takes upto 6 hours to fully charge the battery and a full charge lasts upto 9 months.
Is the charger included with my electric blinds?
Chargers are sold separately and are only designed to charge these motors. They are different to micro USBs.
Is a remote control included with my electric blinds?
Remotes are sold separately and you will need a minimum of one remote to setup your blinds.
Do I need to purchase the Connectivity hub?
The Tahoma connectivity kit is sold separately and will enable you to control your blinds from your smartspeaker, or from your smartphone with the Tahoma app.
Are electric blinds noisy?
Our motors are designed to be as quiet as possible, giving off a gentle hum when operating.
Are electric blinds child and pet safe?
Yes, with no wires or cables these are 100% child & pet safe.
Read more.
Can I save on my energy bills with the electric blinds?
Using the smart hub you are able to program the time of day the blinds open and close, helping trap heat in your home during the winter. You can also setup personalised routines to open and close the blinds at set times.
Do you provide programming instructions with the blinds?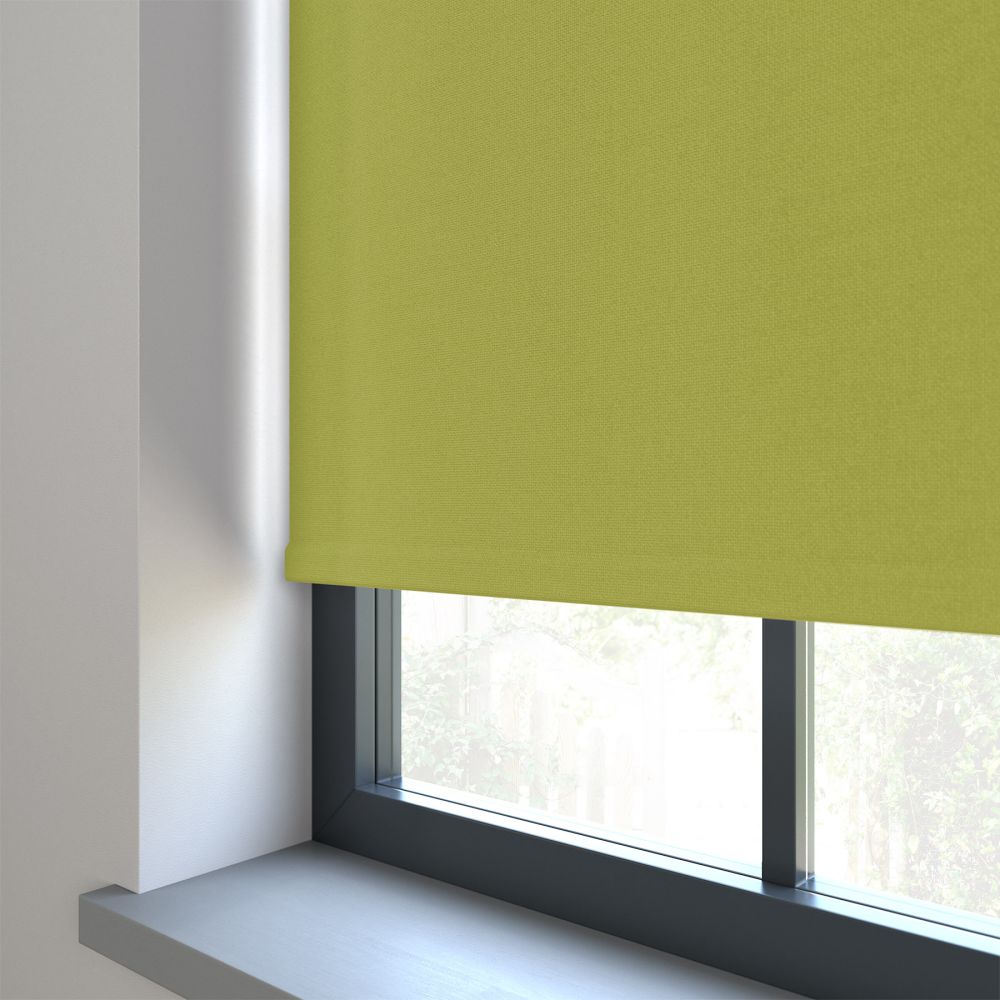 Amor Electric Lime Roller Blind
Blackout Roller Blind
View Customisation
(1 item)