Colour injection
At its heart, the bohemian style is a merry mish mash of vibrant patterns, so mix, match and ultimately clash colours to your heart's content. If you're worried about spending big on items that don't work, use scatter cushions and throws for your boldest patterns, which can be moved (or removed) if they become 'too much'. A bold and striking blind such as one of our deisgner Miss Print or Orla Kiely roman blinds.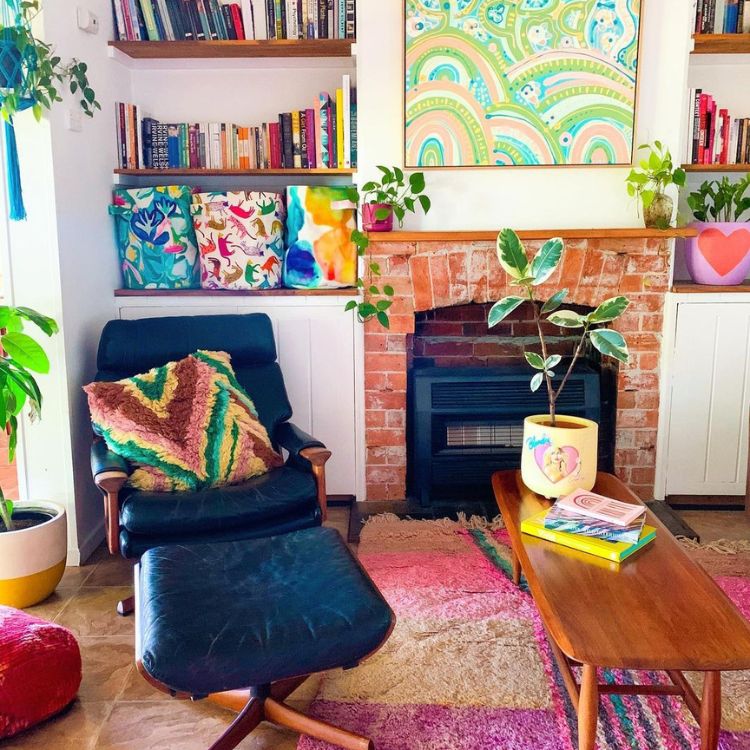 @theflamingoandthefox : On Instagram


Handmade home
For crafty types boho is a fantastic decor choice, as homemade pieces have the organic, imperfect look that blends in beautifully. Granny square blankets, tapestries, patchwork quilts and rag rugs all work well with a bohemian theme, while embellishing furnishings with fringing, ruffles or gemstones is also an easy way to tap into the look. If this is more your idea of boho interior, then wooden venetian blinds would be a great window convering choice.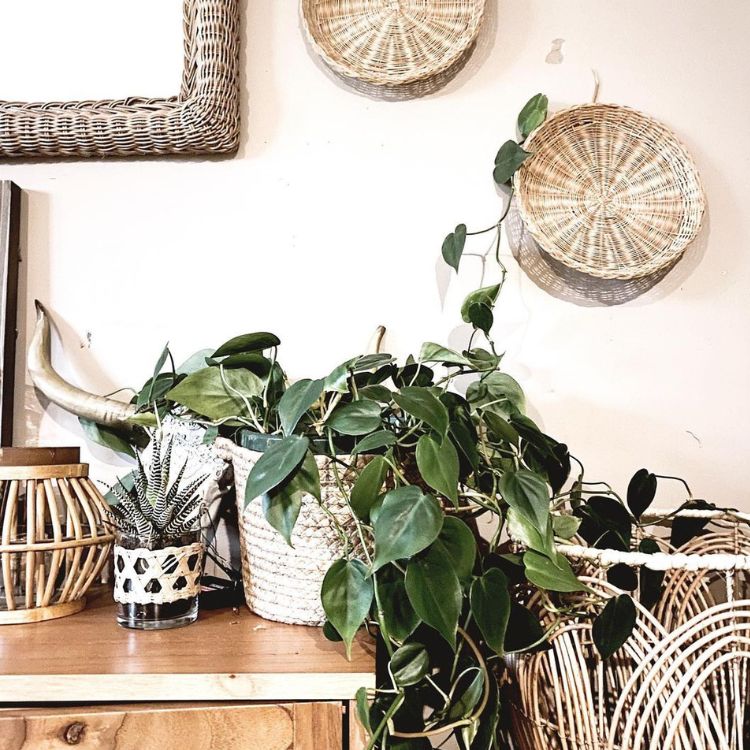 @Burnbabyburngoods : On Instagram
Iconic accessories
There are some items that scream 'bohemian', and any self-respecting boho home should seek to include a couple in their interior. These iconic pieces include: hammocks, beaded curtains, scatter cushions, tub seats, oversized lampshades, apothecary jars, macrame planters, dream catchers and mandalas. Mix a few into your interior and see how your room transforms!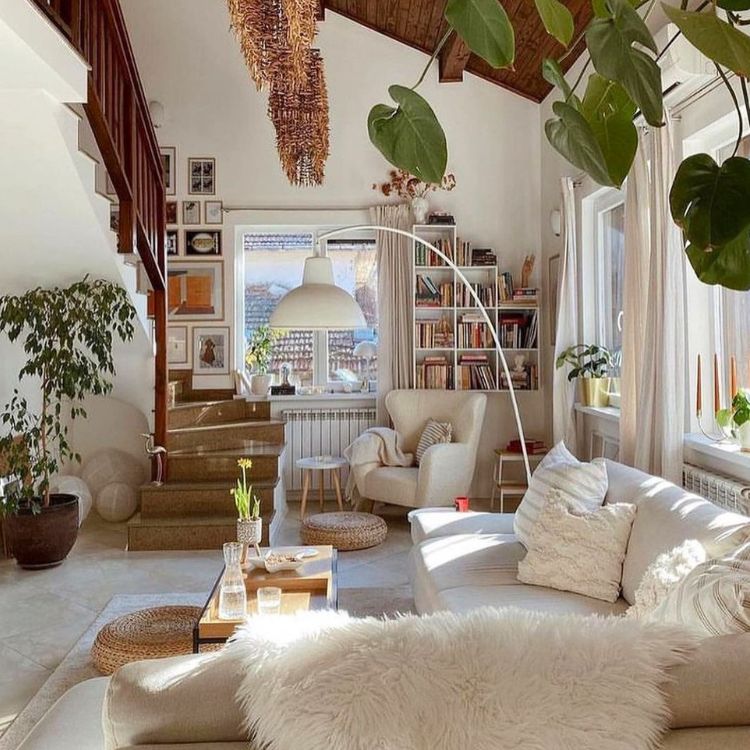 @besthomefashion
Scale up
Boho is often considered as having a 'more is more' philosophy, but be careful before piling your shelving with knick-knacks. Take a close look at any professionally styled boho room and you'll see it tends to be filled out with larger items, for a maximalist look without an eye-melting crush of stuff. Boho style is not an excuse to start hoarding (sorry!).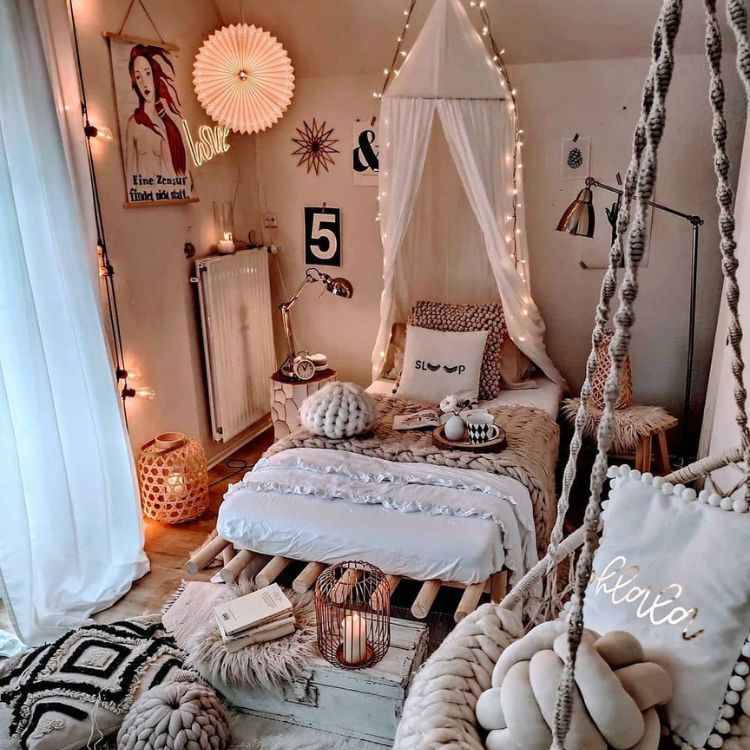 @zaimara : On Instagram
Botanic beauties
Plants are the lifestuff of bohemian homes, so plan them into your interior in the early stages. Ideally you want to mix a few different sizes for that 'jungle home' look, and incorporate hanging planters to create a spectrum of heights. Monstera plants are having a real fashion moment right now, but other long-lasting styles like ivy, cacti and succulents are also great options for low-maintenance foliage.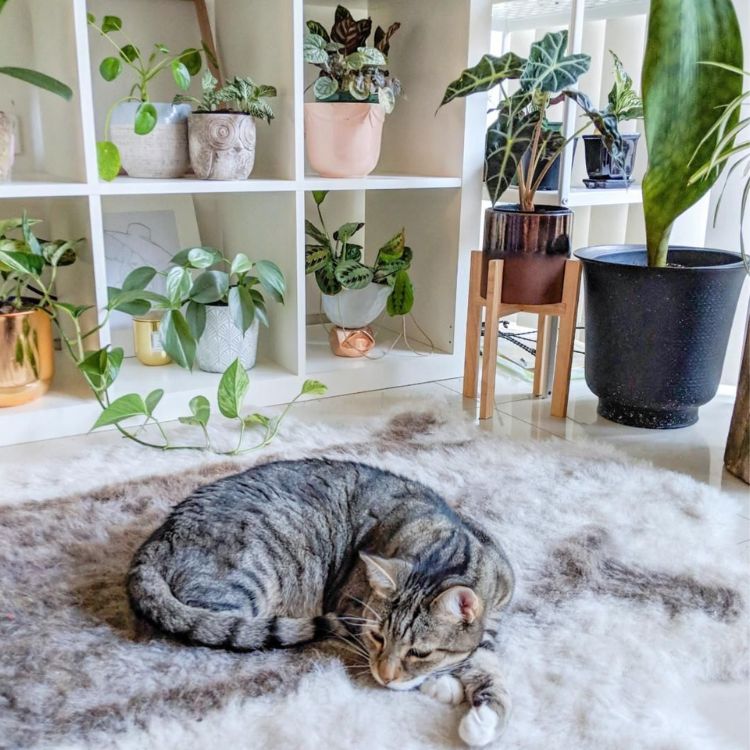 @lush_vibes_ : On Instagram