Window blinds are often the finishing touch to an intricately planned interior design. They tie room elements together, create a frame for picturesque views and also enable you to control light and comfort in your cosy abode. With so many roles, it's no surprise that window dressings are available in hundreds of styles and aesthetics. One such style is known as contemporary blinds. It's a design that uses natural elements, crisp lines and neutral hues.
Unfortunately, many people are intimidated by contemporary design because it's hard to know what that actually means. Here, we'll explain contemporary blinds and design and show you how to incorporate the aesthetic in your home. You'll discover the most popular contemporary blinds and find tips on how to use each one in different areas of your home.
What Are Contemporary Blinds?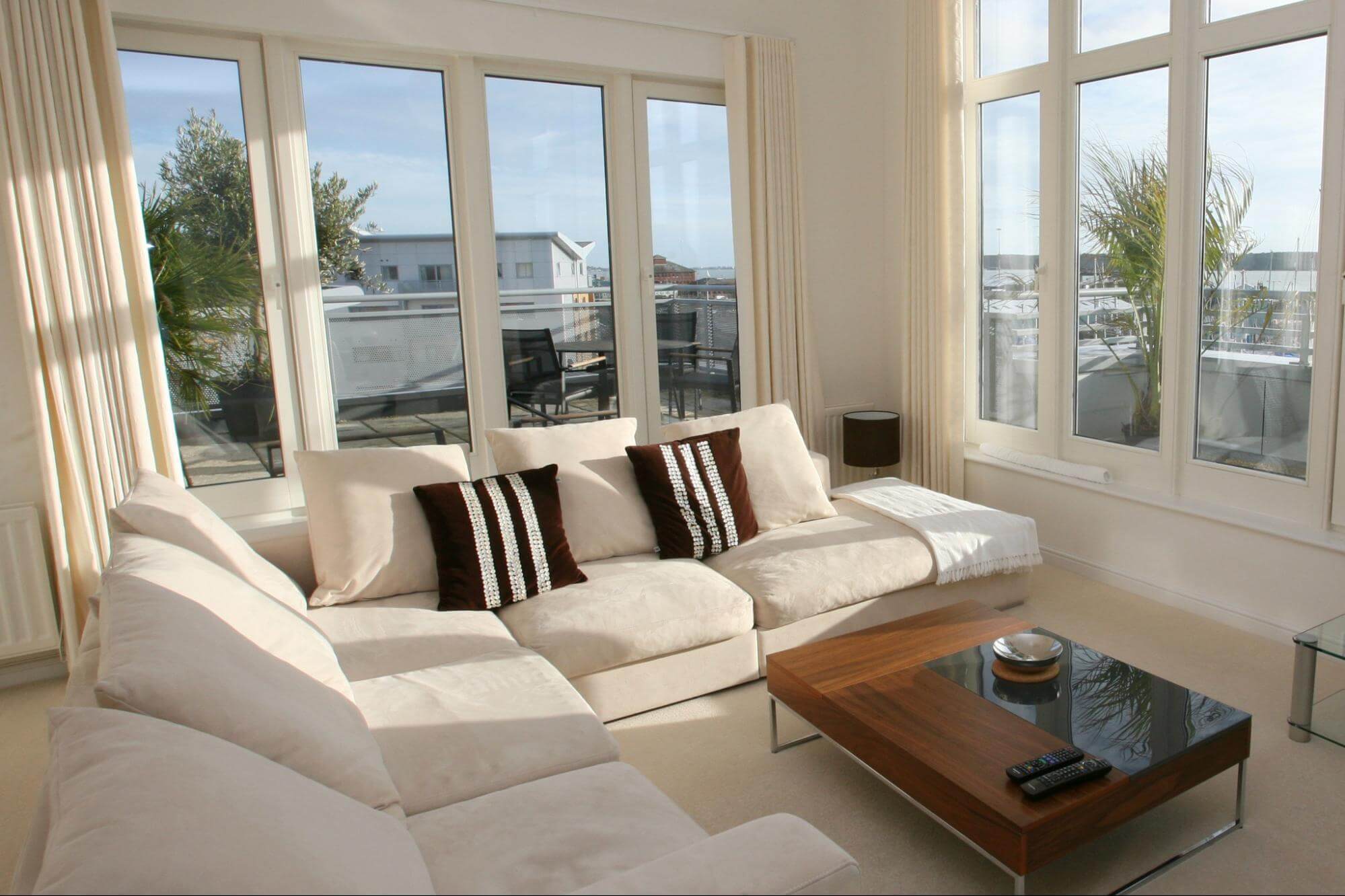 You may be wondering what contemporary blinds really are. The term contemporary means "existing or happening now." That means that the definition of contemporary blinds is always changing. It's about a design aesthetic that is currently trendy or popular. Essentially, what was considered contemporary in the 1950s can mean something completely different today.
Today's contemporary blinds refer to a large range of window treatments. These include different blind styles as well as colours and patterns. Contemporary blinds now are all about neutral colours. These include white, grey, black and beige. Some even consider light-coloured wood blinds as contemporary elements.
If you're looking to create a contemporary design in your home, stick to neutral hues. Natural elements are another great way to craft contemporary style. Read on to discover the top contemporary blinds and how you can use them in your home.
Top 7 Contemporary Blinds for Interior Design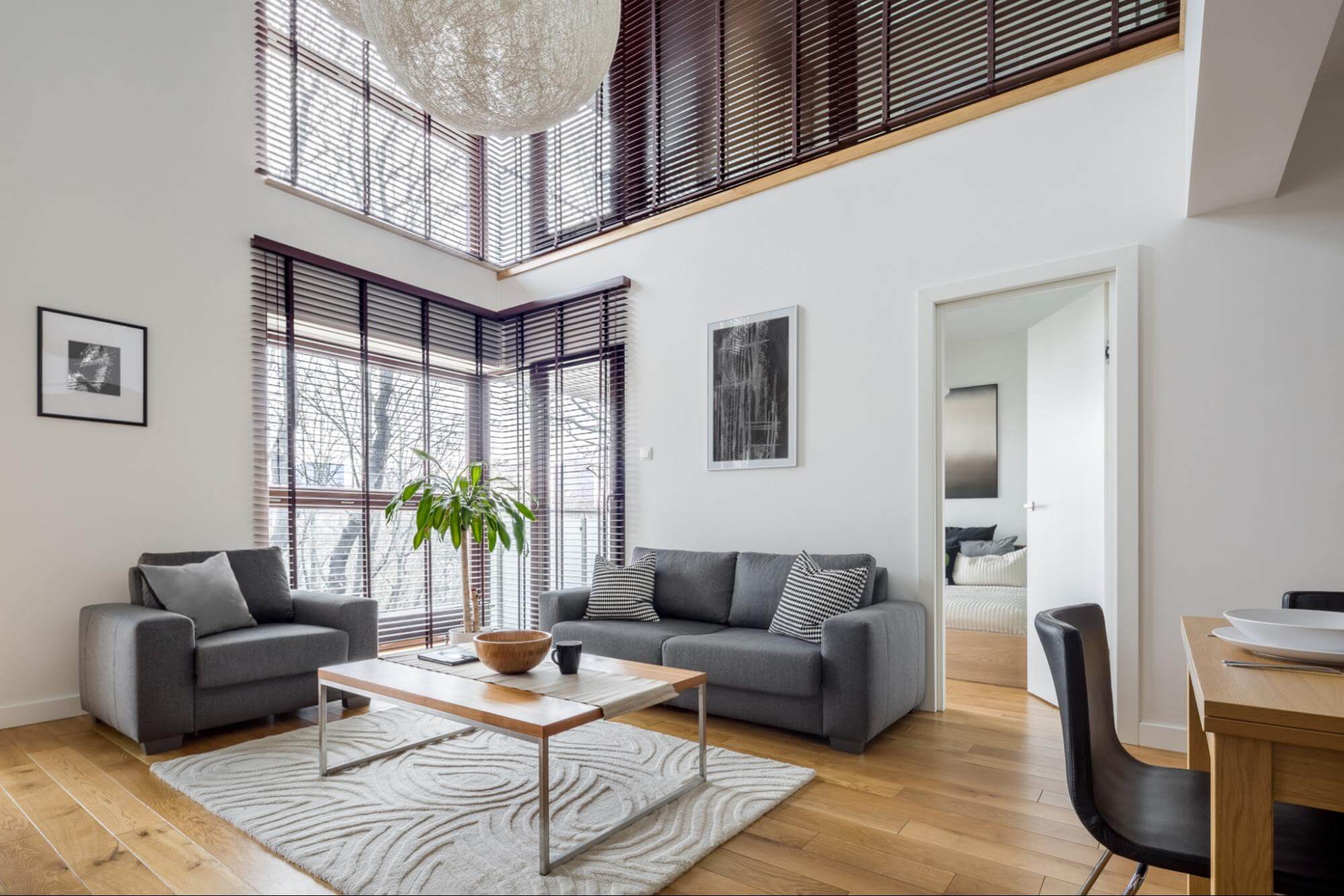 Contemporary blinds encompass a huge category of window treatments. The term includes various blind styles as well as neutral colour palettes that reflect today's focus on minimal design. Here are seven of the top contemporary blinds and tips for how you can incorporate them into every room from living rooms and bedrooms to bathrooms and kitchens.
1. Perfect Fit Blinds
Perfect Fit blinds are also called no-drill blinds. These blinds feature a sleek, contemporary look and they don't require any power tools for mounting. Instead of installing the blinds using screws and mounting hardware, these blinds snap into a frame that clips directly into the glazing of UPVC windows. They come in both white and anthracite frames to blend seamlessly into the window frame.
2. Roller Blinds
Roller blinds are among the most popular contemporary blinds. These blinds feature a headrail and one large piece of fabric that's cut to fit the width and length of the window. Recently, contemporary design has focused heavily on large windows. Contemporary roller blinds easily cover large windows — even those that are floor-to-ceiling or huge curved bay windows. In addition, roller shades feature a sleek, minimal silhouette that is integral in contemporary design.
One popular contemporary style is a blackout roller blind. These blinds feature opaque fabrics that completely block out artificial and natural light. They're increasingly favoured as more and more people discover that light pollution can disrupt sleep cycles and affect health. They're also ideal for living rooms and home offices where light can cause glare on computer screens and affect work productivity.
3. Venetian Blinds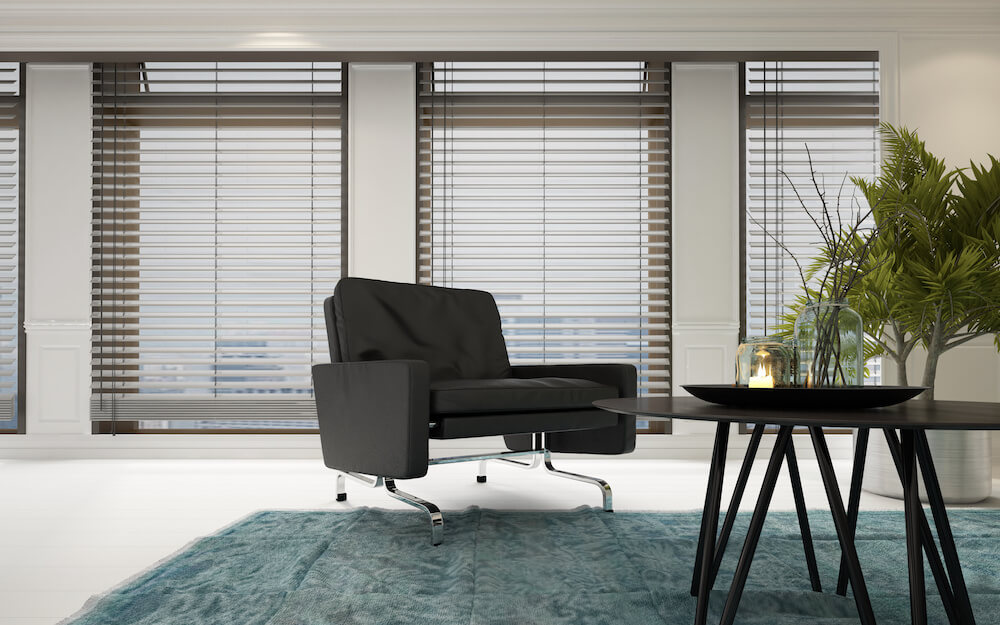 Venetian blinds are a great choice for contemporary homes. They come in several different materials, meaning they are suitable for just about every use case and environment. Real wood blinds are particularly suited for contemporary design. The natural finish of real wooden venetian blinds can easily be paired with muted hues and the occasional bright colour for contemporary design.
On the other hand, faux wood blinds and PVC or aluminium venetians can also lend themselves to contemporary decor. These blinds are better suited for wet spaces such as kitchens and bathrooms. Unlike real wood blinds, they're waterproof and won't warp when they come in contact with water or humidity. They come in finishes that mimic the look of real wood as well as neutral shades like white and grey that are essential to contemporary style.
4. Vertical Blinds
Vertical blinds are a common contemporary design element thanks to their unique silhouette. Rather than feature horizontal slats like other blinds, this style consists of vertical louvres. They're incredibly dynamic and add height to any room. The vertical lines draw the eye upward, creating the effect of high ceilings. They're a great way to make small rooms seem larger, which is a key design component of contemporary looks.
Vertical blinds are also ideal for bi-fold doors and french doors, which are increasingly common in contemporary construction. The blinds don't need to be moved or adjusted in order to operate the door. That means you can move in and out of your home without hassling with horizontal slats or raising the window dressings.
5. Roman Blinds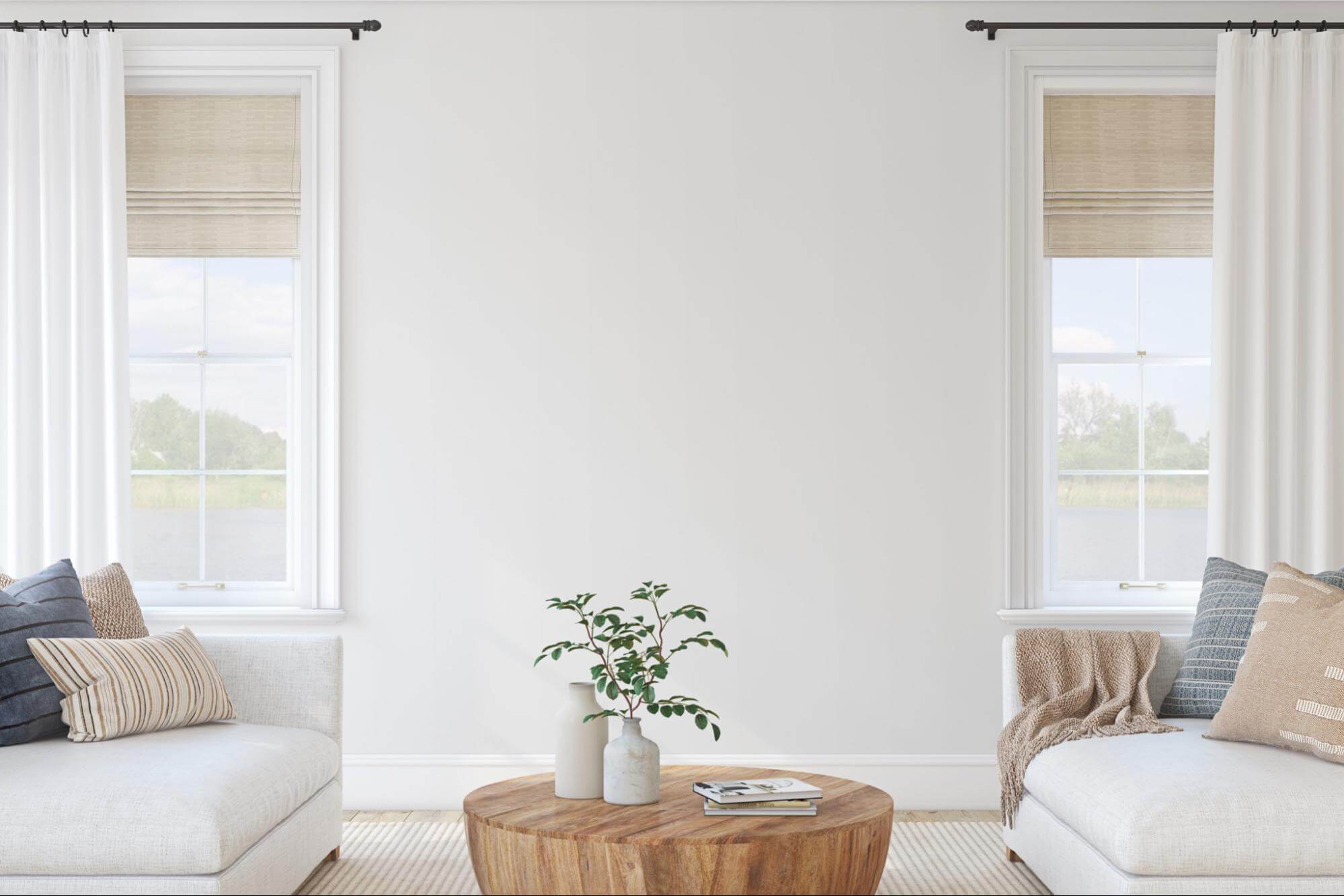 Roman blinds are a style of pleated blinds. The blind fabric delicately drapes on top of itself in wide layers as it's raised. The pleats create an elegant look that puts a contemporary spin on old drapery valances. These blinds come in various fabrics including woven cotton, waterproof polyester and sophisticated silk. The different options make it easy to find the right light control and can quickly be paired with modern interiors in neutral shades.
6. Honeycomb Blinds
Honeycomb blinds might be a classic style, but it's also a contemporary star. These days, it's become increasingly important to build homes that are more energy-efficient and cost-saving. Honeycomb blinds are thermal blinds, meaning they help trap heat in your home in winter and keep it cool in summer.
The honeycomb design has an insulating layer that prevents draughts from entering through windows and also blocks out intense sunlight that can turn your home into a sweltering sauna. These contemporary blinds can help to reduce energy usage, saving you money and protecting the environment.
7. Double Roller Blinds
In contemporary times, versatility is everything. Our society wants options and flexibility. That's why it's no surprise that double roller blinds are among the most common contemporary blinds. These blinds feature two fabric layers on one headrail. The design is still sleek and minimal but offers greater functionality. You can select one voile blind and one blackout fabric so you have greater light control — all in one window blind. You can also choose two different colours to create depth and dimension.