Birthed in the nineteenth and twentieth century, the industrial revolution brought forth a new era of home décor. Architects drew upon a form-follows-function design, leading to a stripped back home that utilises wood, steel, concrete and glass.
Then in the 1940s to 1950s, mid-century innovation gave the world a fresh interpretation of this revolutionary design, leading many homeowners to capture the best of both.
Bold contrasting monochromatic tones infused with warmth from wooden floors and naked brickwork then became punctuated with mid-century furniture design and limited colour palettes. Yet, among many other defining characteristics, modern décor emphasises the use of natural light.
So how can you capture this iconic style in your choice of window blinds?
Choose The Right Style
Roller blinds are a popular option if you're looking for modern blinds. They have a sleek, contemporary look and offer lots of great benefits. A safe choice for most rooms.
Match the height of full-size windows and doors with vertical blinds. A simple construction makes them affordable and versatile, while being available either as soft fabric or rigid plastic. Perfect for covering large areas of glass throughout any room in a house.
Or choose to invoke a sense of warmth in your home with wooden blinds. Their availability either as plain neutral colours or earthy tones can bring visual balance to a room and elevate the mood.
And the best part?
They're an extremely affordable alternative to installed shutters while offering the same unparalleled level of light control.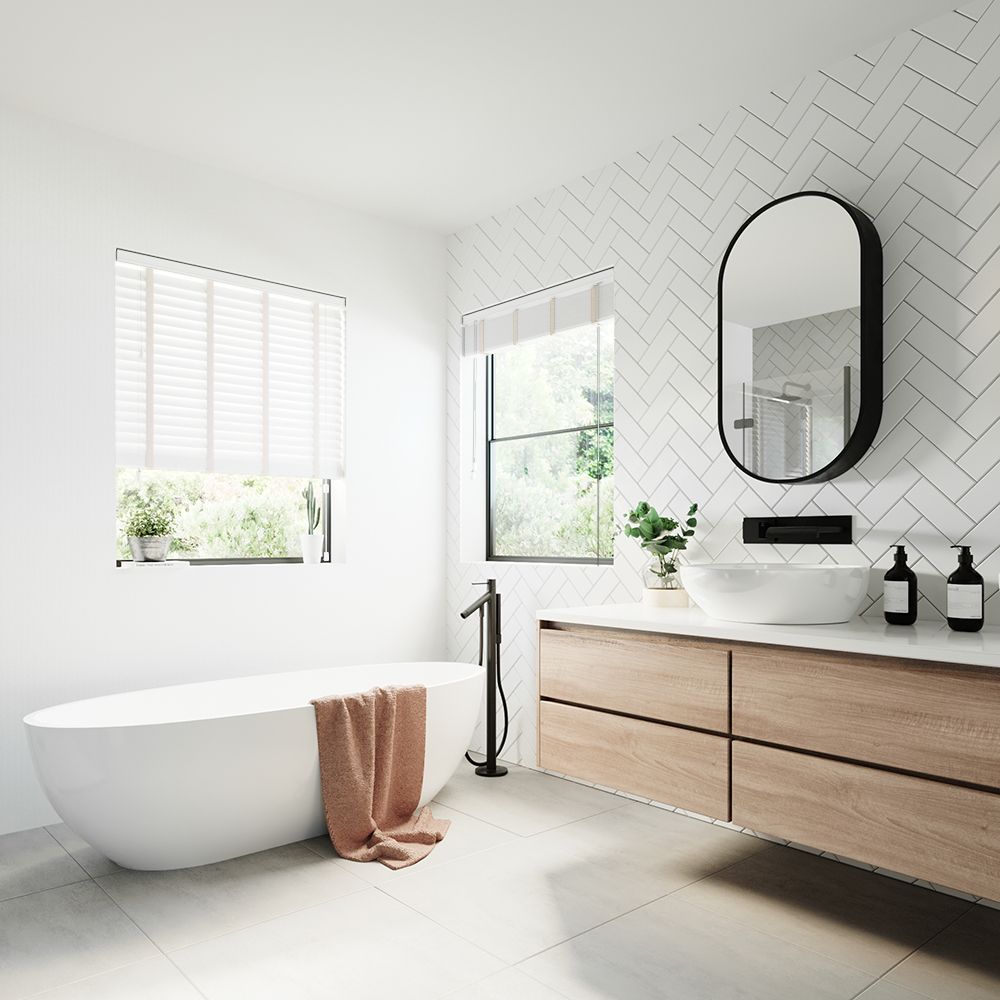 Keep it Bright, with Natural Light
To maximise natural light in living rooms, we recommend sheer fabrics. A voile material softly diffuses light to reduce glare without hiding the frame.
Dimout is another great choice, blocking more sunlight than a voile, but still adding a soft glow to your home.
For bedrooms, consider doubling up voile with blackout fabrics to sleep sound throughout the summer. You can achieve this either through a combination of voile blinds with blackout curtains, or double roller blinds that house both layers inside the window recess.
Whatever you choose, remember that natural light is a key component to modern design.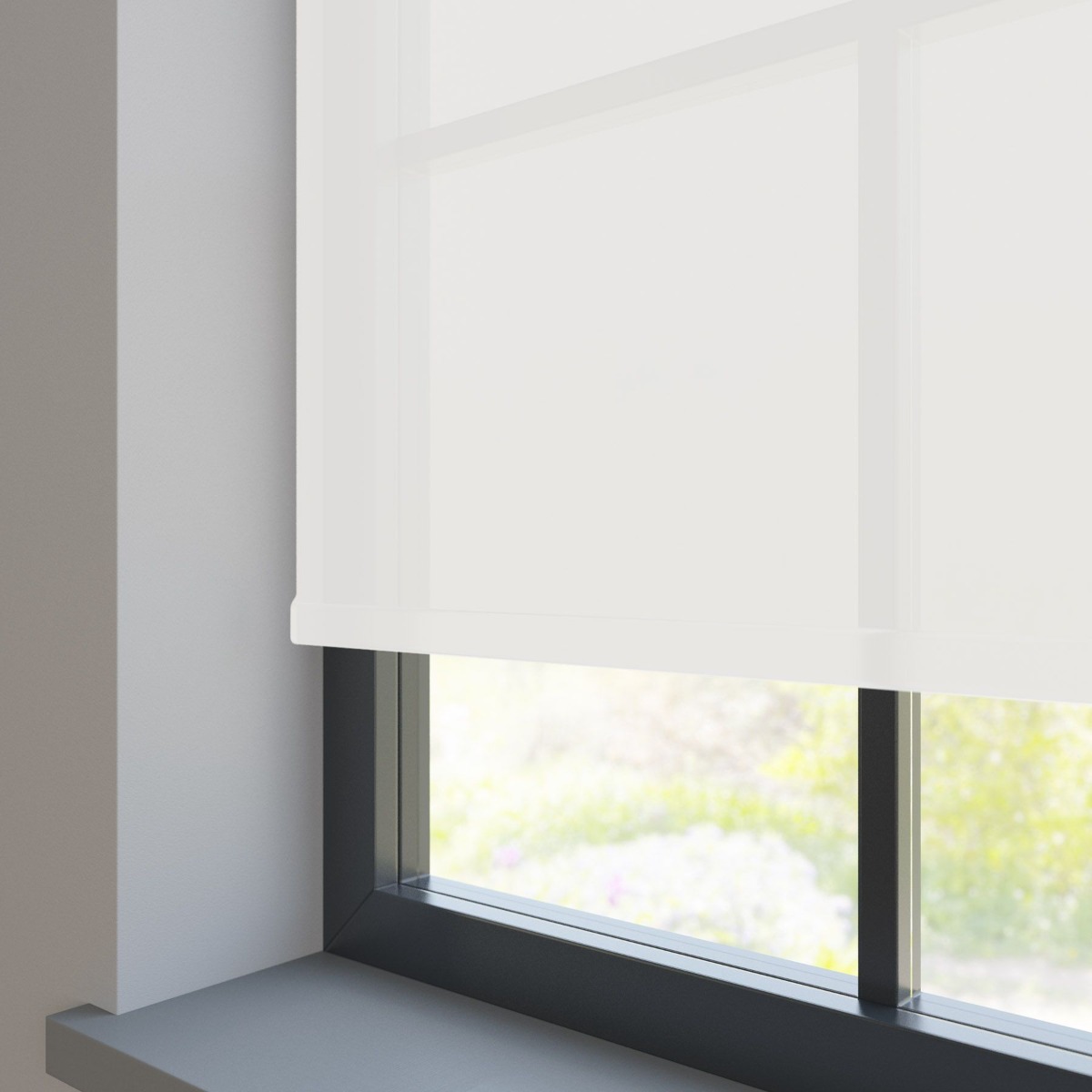 Bold & Contrasting Colours
This décor embraces minimalism through a rejection of ornament and a restricted colour palette. Either use monochrome and neutrals, or adopt soft unsaturated colours like in the Scandi décor.
With any interior design it's important to bring balance to a room. If your room is too white it will become clinical. Darker and saturated colours will offset that, but if you have natural brick, concrete or wooden surfaces, let those materials stand out with plainer window blinds.
As for patterns you want to use simple geometric shapes. Avoid designs that are too intricate. Sharp and crisp lines are what defines this décor.
Illustrated below is a perfect example by Orla Kiely that brings all the different elements together into a single stunning design.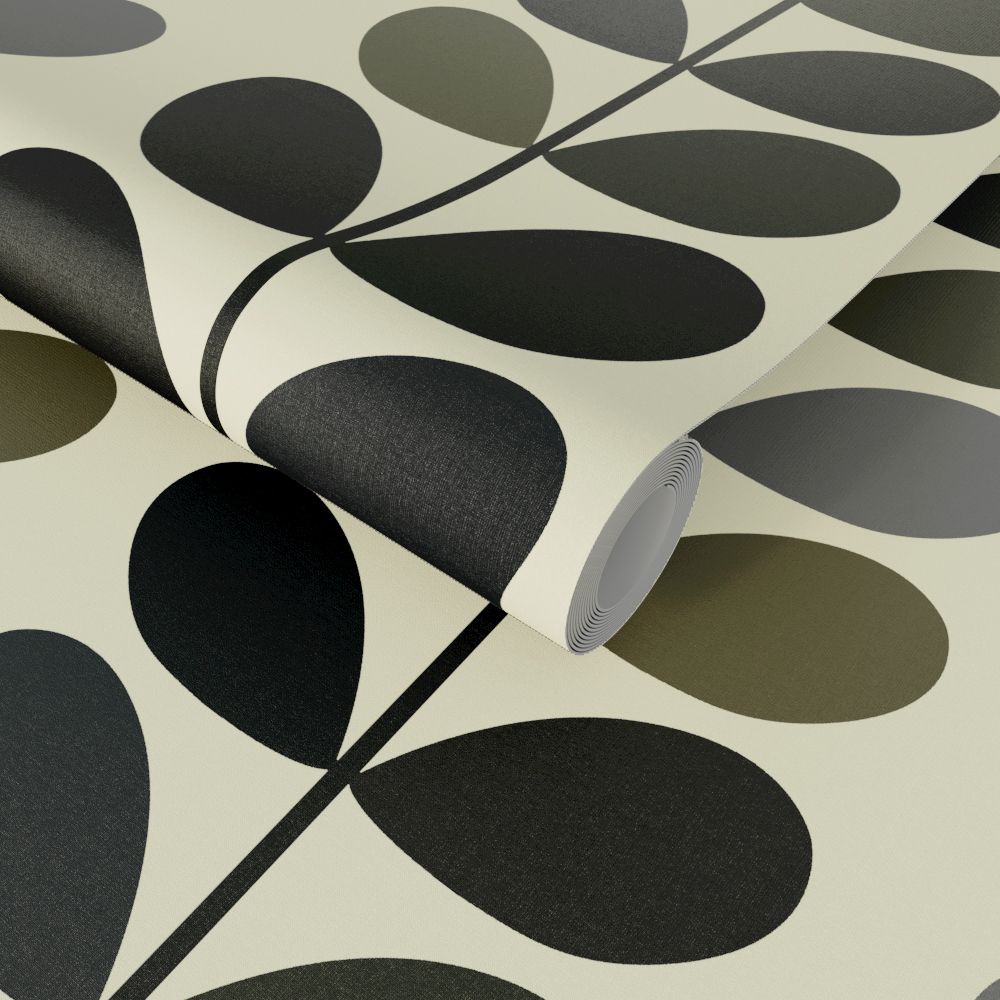 Five of our Favourite Modern Blinds
With our tips above you're free to choose any blinds you like.
You can either stay squarely inside the boundaries of modern décor, incorporate mid-century modern, or boldly step into the unknown by incorporating other design philosophies.
Below are five designs that we love from our collection that are perfect for homes with a modern design. We cheekily broke with tradition with one of the designs by leaning into contemporary colours to make your home inviting and warm.
1. Arrow Head Grey Roller Blind
Arrow Head is a simple geometric pattern that can look great in any home. Available either as gold and white, or white and grey as pictured below. You can't go wrong with this design.
Made from waterproof PVC material, they are safe for kitchens or bathrooms.
It is a blackout fabric, which makes them also suitable for bedrooms. With that said, they're not limited to any of these spaces and are perfectly suitable elsewhere in the home too!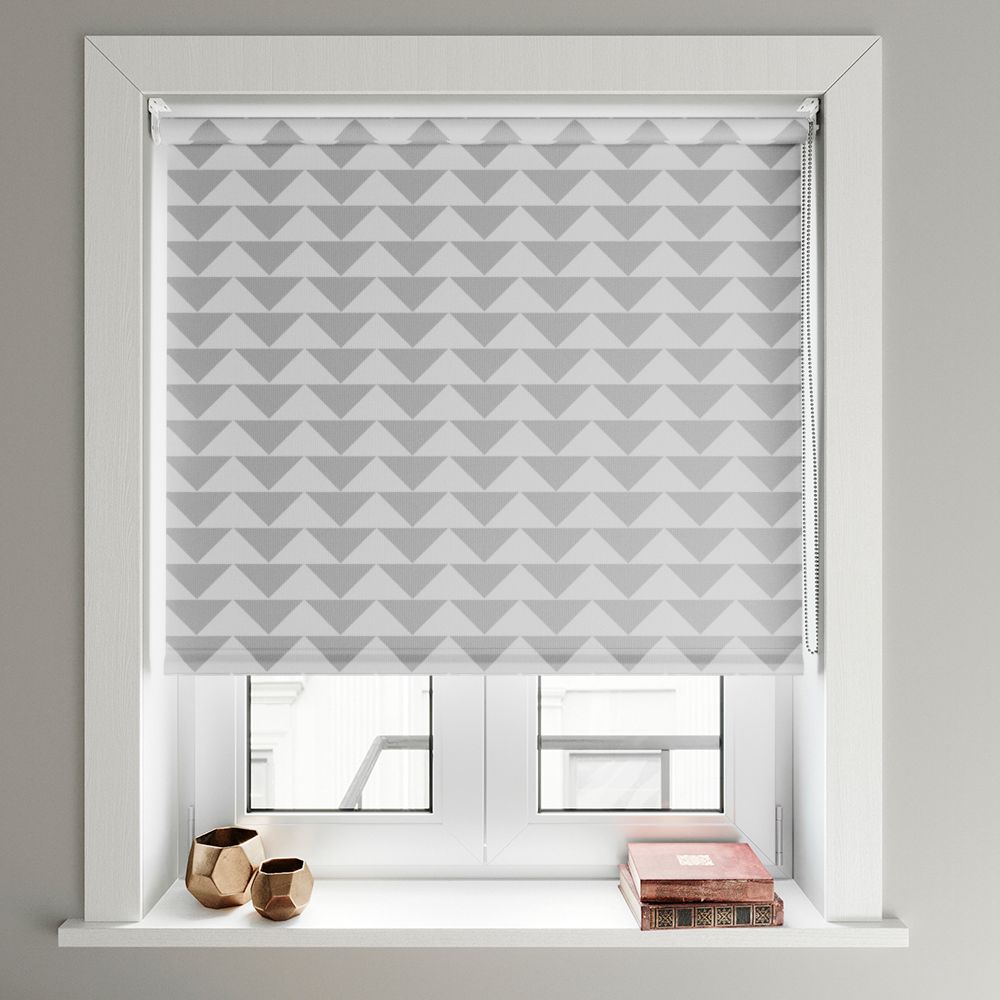 2. Real Wood Obsidian Perfect Fit Blind
We just love these wooden obsidian blinds. They're made from real wood and fit directly to the window frame without drilling.
These can bring balance to rooms that are too bright and need added contrast. However, we recommend avoiding them in bathrooms.
When exposed to consistently moist or damp environments, all real wood blinds are prone to warping. If you're designing for a bathroom, we recommend faux wood instead.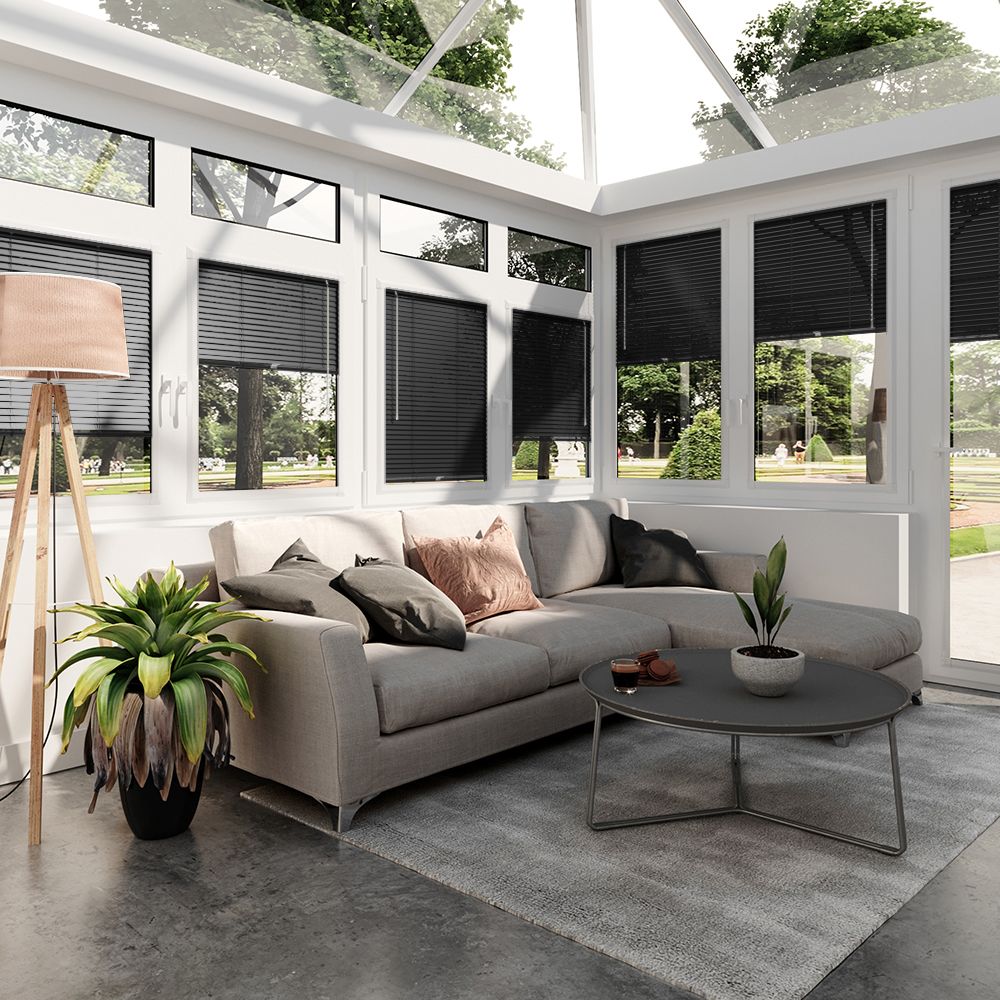 3. Amor Yellow Submarine Vertical Blinds
We know that these Amor Yellow Submarine blinds aren't strictly in a modern colour palette, but they make such a big statement.
This contemporary colour can look great in living rooms with white walls balanced with either anthracite tiling or dark blue furniture.
They can also work well with other plainer colours such as grey, but they quickly become the centrepiece of a room without suitable contrast.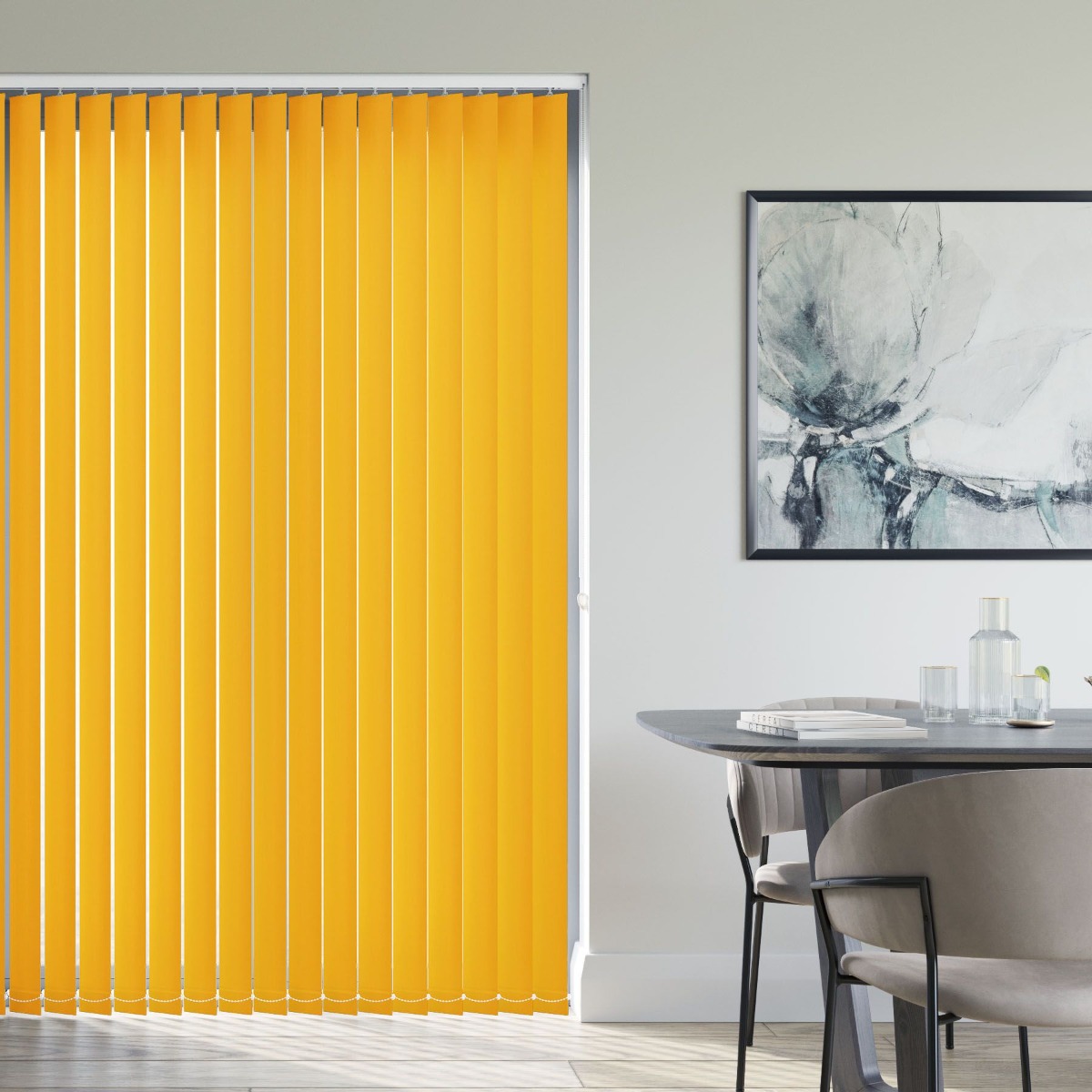 4. Orla Kiely Multi-Stem Tomato
The extremely popular Orla Kiely Multi-Stem pattern is a great example of modern design principles. It has very few colours, strong lines, and simple geometric shapes.
We especially love this textile and its mid-century vibe in Tomato colours.
Recommended for bedrooms or living rooms, this pattern works great in any room that utilise lots of dark wood, brown leather, and steel legged furniture.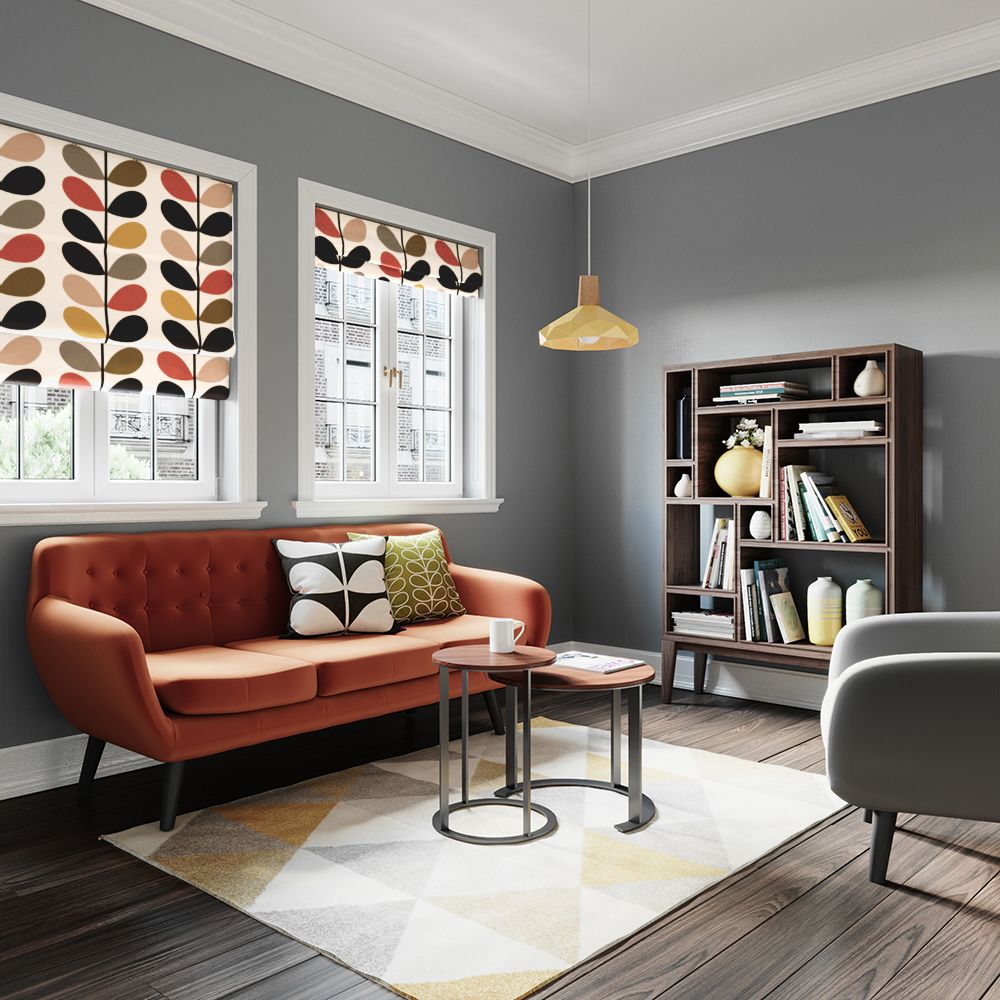 5. Real Wood Scandinavian Oak Blind
Sometimes you just want to let your furniture or room décor do the talking.
When you do, this Scandinavian Oak blind is a great option. The wood colour is the perfect balance of warm and cool with that Scandi chic vibe that has taken the world by storm.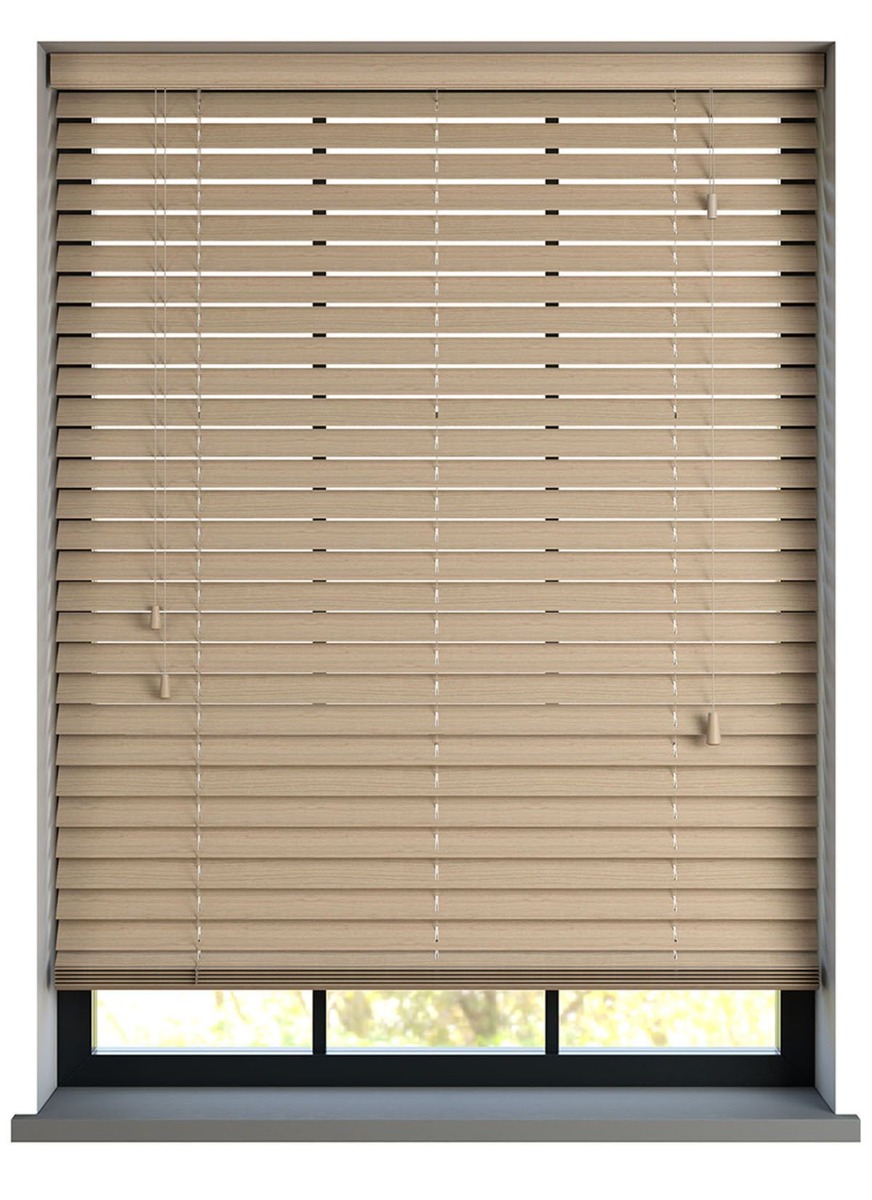 Love All Your Options
We hope this article helped you with deciding which blinds will work for your home.
There's still plenty more to consider when it comes to choosing the right style and colour – but hopefully we set some clear guidelines.
If you did find this article helpful, then please consider sharing it and spreading the knowledge.