A colour scheme is an arrangement of colours used by interior designers to create coordinated themes. Matching interior walls with furniture is a major part of creating balance.
While there are many different interior styles, such as farmhouse, contemporary, shabby chic or the ever-popular Scandi, there aren't nearly as many colour schemes. We will look at five ways of choosing a colour scheme to get you started:
The 60/30/10 Principle
Most interior designs centre around the principle that the room should be 60% primary colour, 30% secondary colour, and 10% accent colour. Let's take a look at an example:

You should use the primary colour for walls, rugs, and any large furniture that will anchor the room. Then use the secondary colour for furniture, blinds, curtains, or linens. Finally, save the accent colour for pillows, artwork, and other decorative accessories.
You will notice that we reverse engineered the above colour palette from the interior design below: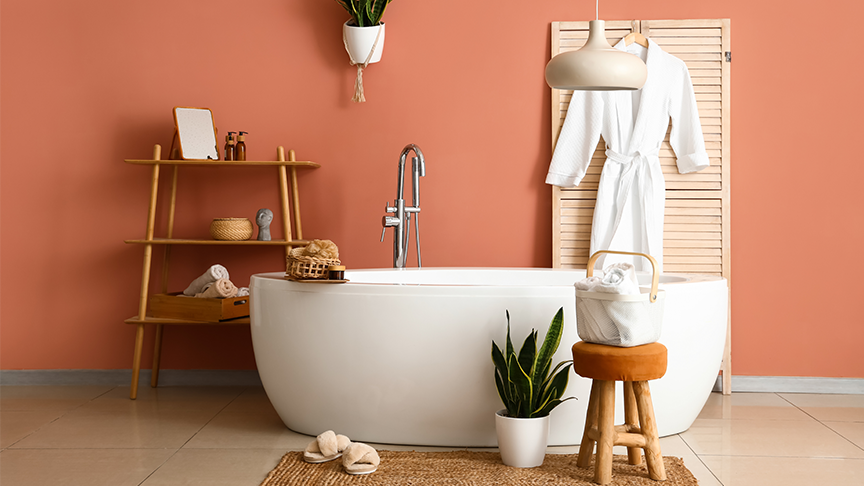 Monochromatic Colour Schemes
A monochromatic colour scheme uses a single colour. Contrary to common knowledge, it does not have to be grayscale. You can choose any colour that you can imagine:



Using a limited colour choice makes it much easier to design with, but you will want to add different shades, tints and tones for excitement. Below is an example of a monochromatic interior design that we think looks stunning.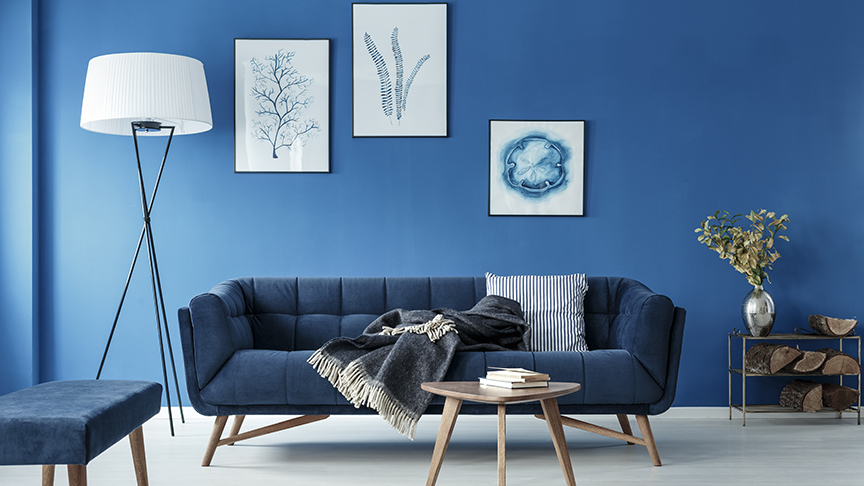 Complementary Colour Schemes
Adding to the complexity, you can also choose to use a complementary colour scheme. Instead of a single colour, you can choose to use two colours that complement each other.
Many tools can help you find a complementary colour, including Canva, Paletton and Coolors. While these tools are most useful for web colours, they can help you to imagine a theme.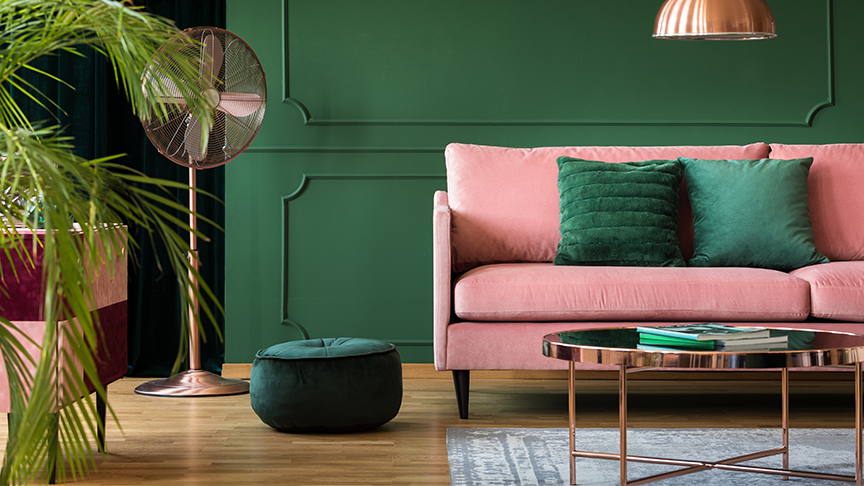 Analogous Colour Schemes
If you like a range of similar colours such as blue, teal and green, then you're looking for an analogous colour scheme. You can create beautiful interiors by choosing colours that sit next to each other in a colour wheel.
A trendy choice for children and teenagers is to have rooms that use coloured lights. The example below uses pink and blue colours near the primary purple to create a fun, vibrant space.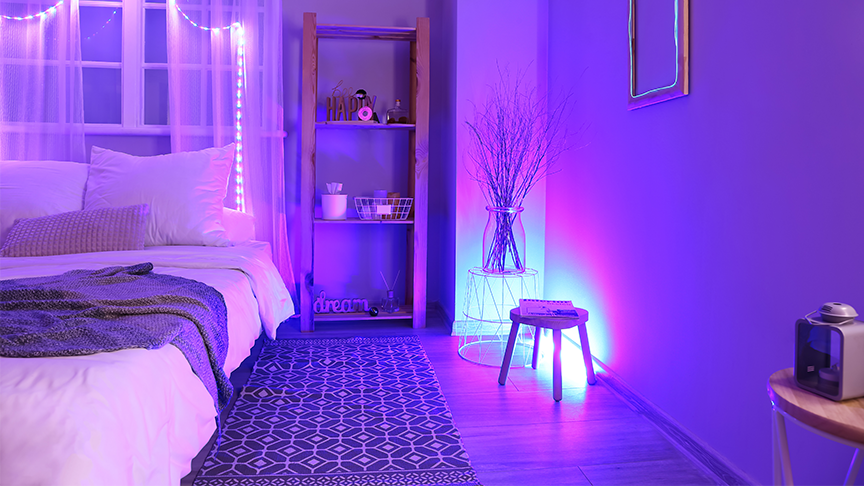 Triadic Colour Schemes
The most tricky colour schemes include multiple hues equally spaced apart on a colour wheel. The two easiest to style towards are:
Primary Colours: Red, Blue, and Yellow
Secondary Colours: Orange, Purple and Green
With so many colours, it can create lots of visual noise. To keep your home calm, soften the room by using white or neutral as your base colour. Then apply your triadic colours as accents with the 60/30/10 rule.
Here's a great example: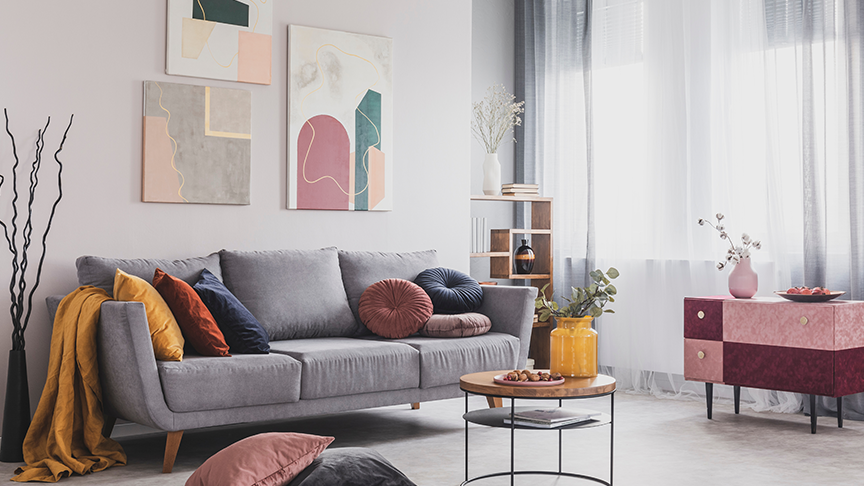 Love All Your Options
We hope this article helped to identify opportunities within your own home. If you've enjoyed the read, why not pass on the love, and share this article with others?